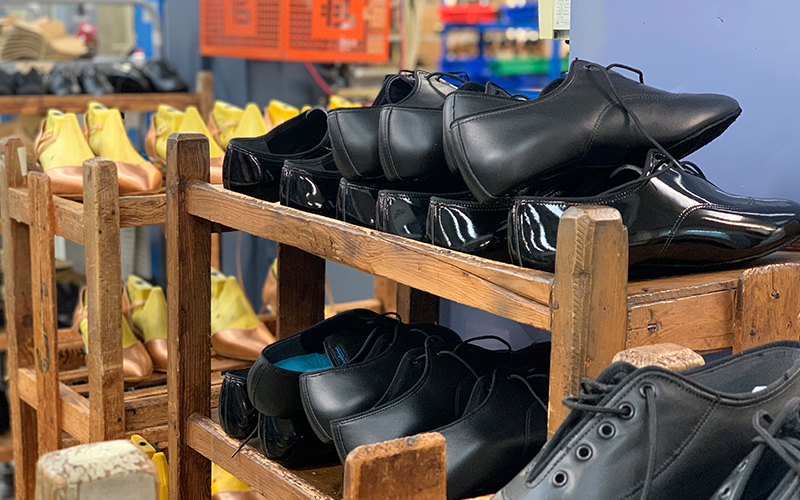 Our factory will be back open from Monday 6th July!
After we had a busy open week at the beginning of June, we're opening again from the 6th July! The plan will be now to be open on an ongoing basis going forward, with a limited team initially as things continue to recover.
All made to order shoes are now available to order online again and if you need anything quickly, we recommend placing orders soon, because our factory summer holiday will still fall at its usual time which is for two weeks (the last week of July and the first week of August).
You can get 10% off with the code 'KEEPDANCING' too! And we have some new shoes available in our Ladies Social Collection, a new Ladies Ballroom shoe called the 'ICS Vista' and more!
We're glad to be getting back to work and we're looking forward to welcoming our staff back home. As in June, we're going to have staggered start times and break times for staff as we help everyone to continue to respect social distancing and protective equipment is provided to all staff too. Other measures are in place to keep people safe and to make sure everyone feels comfortable in coming back to work to make your shoes!
Our factory shop is also open now, but you will need to book an appointment to see us and you can do so by clicking here.
For more updates and to see more about our new shoes, click here to follow us on Instagram and click here to join our mailing list!