Over this Easter weekend we're hosting our very own Easter Egg hunt on our website!
All you have to do is use the following clues to locate our Easter egg and email us at easter@internationaldanceshoes.com, stating your name, and copy and paste the page link into the email or just state the product name and its material in the email. It's as easy as that!
The winner of our hunt will get a free set of accessories for a prize, including a Sports Bag, a Shoe Bag, a T-Shirt of your size, a Shoe Brush, a voucher for a discount on your next purchase and of course… an Easter egg!
The clues are:
It's on a product page for a shoe that is named after a UK and World Amateur Latin Champion who represents England and helped design the shoe itself. He and his partner now compete in the Professional ranks and an image of them in action can be seen below.
The surname of the dancer and the shoe model rhymes with famous rock 'n' roll band, 'The Rolling ______'.
The combination of materials used on the shoe in question involve two colours which the late, great, Michael Jackson wrote a song about in 1991, using the lyrics, 'But if you're thinking about my baby, it don't matter if you're _____ or _____.'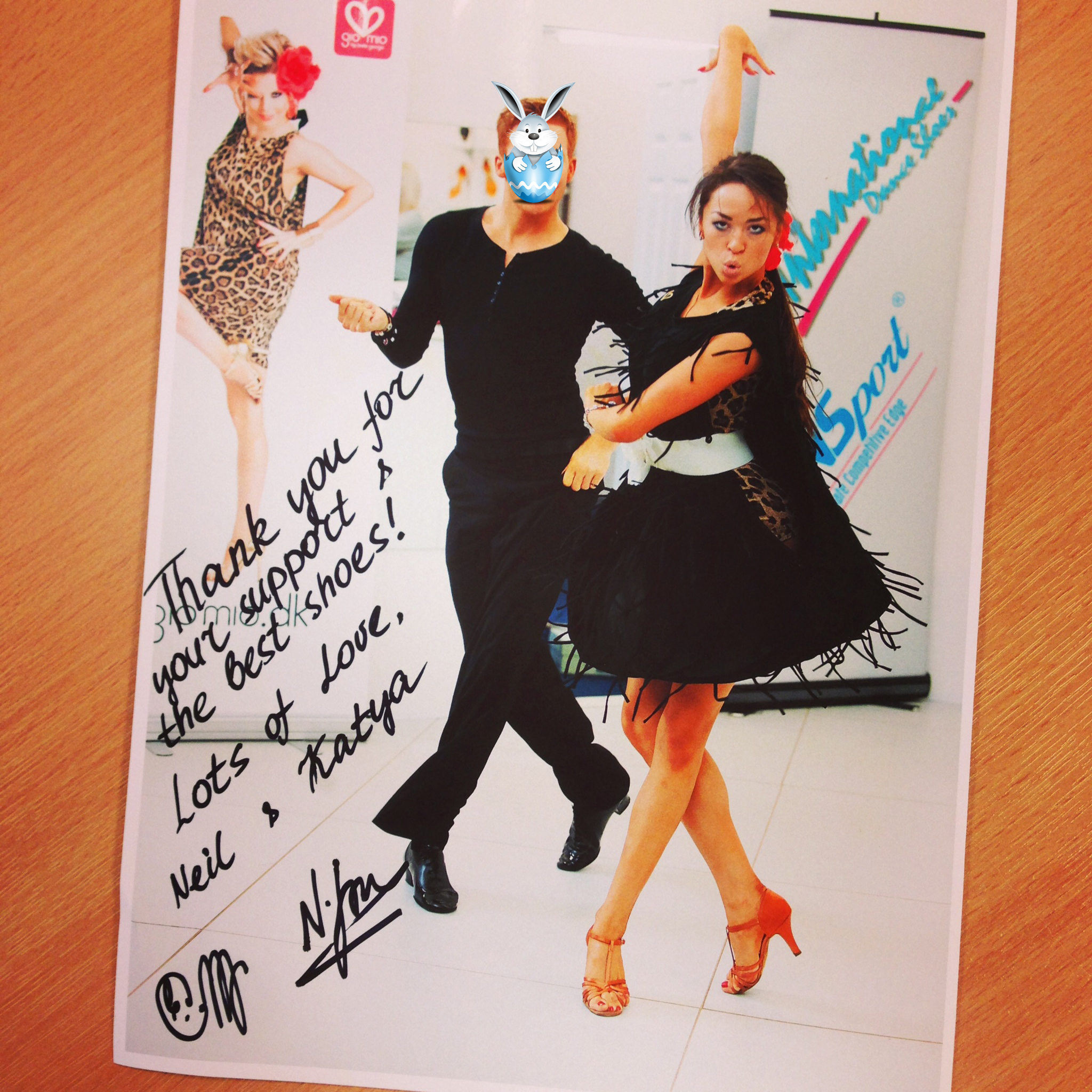 The deadline for entries is Monday night and we'll chose a winner at random on Tuesday! The winner will be announced via Facebook, Twitter and Instagram and you can follow us on all of these sites by clicking on the links below!
Happy Easter from all at International Dance Shoes!