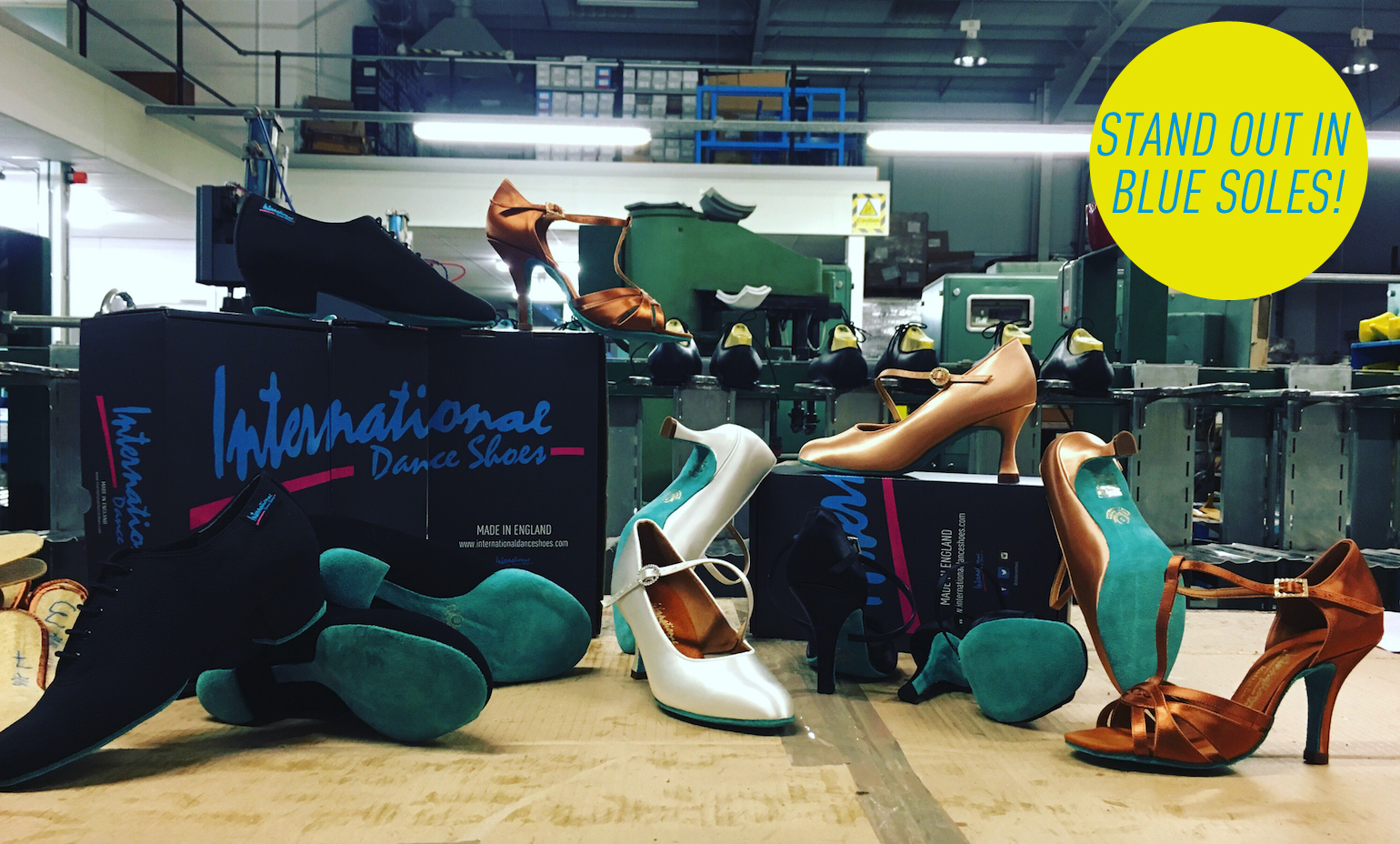 MATCH YOUR OUTFIT WITH A BLUE SOLE!
You'll all know by now that we've had our popular Red Sole available for a while now. We know blue is such a popular colour for dresses when looking across the dance floor at any competition so we've decided to roll out the option of an eye-catching new Blue Sole across all of our Ladies and Men's competition shoes online, as well as practice shoes and Children's shoes!
It's always important to make sure you stand out on that floor and demonstrate your individual creativity not just in your dancing but also in the way you look. We're all about creativity and innovation here and we love our ability to make our shoes right here in the UK to be able to offer Bespoke options to dancers to work with you to enhance your personal style and individuality and help that come across on the floor.
Our Blue Sole, like our Red Sole, Glitter Soles and ids:iD Personalisation, is another way to make your shoes truly unique and a perfect fit to make your dazzling performances even more memorable.
The Blue Sole is available across all of our competition shoes for Ladies and Men, as well as our Children's shoes. A Blue Sole on a White Satin Ladies Ballroom shoe look amazing and we also absolutely love the look of the Blue Sole on a Heather-Split Ladies Practice shoe in Black Lycra.
We've posted a few more images on our Instagram page and you can take a look at them by clicking here.
You can also buy replacement soles in Blue too, in addition to the existing range of colours we offer. Click here for Ladies replacement soles, and click here for Men's replacement soles.
If you love the idea of having Blue Soles, but want to get more creative with the colours of the rest of the shoe, then let us know! If you have any questions at all, please let us know by emailing us at sales@ids-danceshoes.co.uk.
For further updates, please make sure you're following us on the social media channels below!