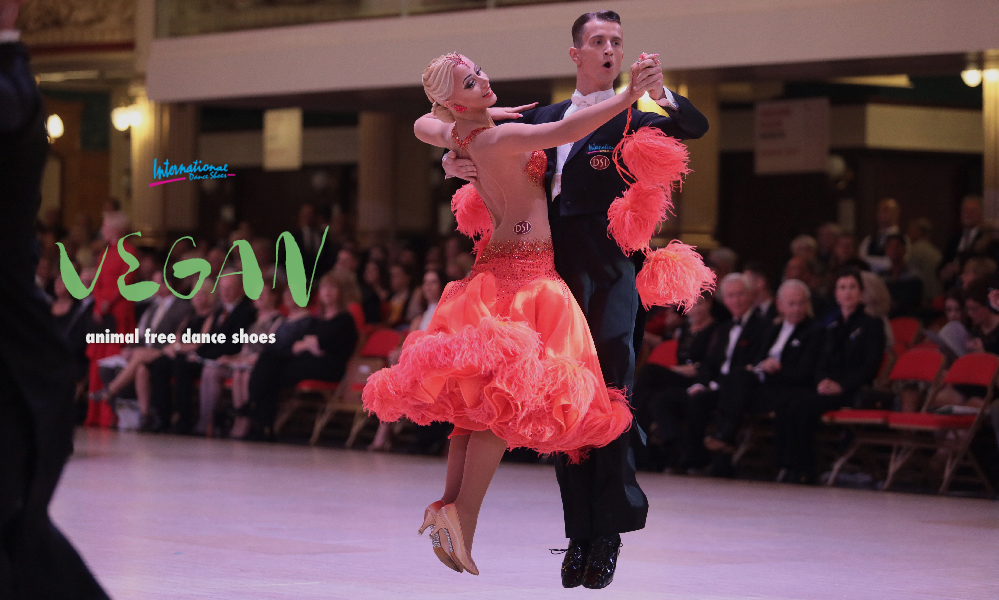 Vegan soles are now available on more shoes across the International Dance Shoes collection!
Since adding vegan versions of our most popular shoes to our collection a couple of years ago, we've had a really positive response. Up until now though, only our most popular shoes were available as vegan but now you can shop our full collection and choose 'Vegan' from the 'Sole Options' dropdown on all of our shoes online.
There is no extra charge for vegan shoes, but they're all bespoke (meaning that unfortunately you can't return them - so speak with us if you're unsure on fittings or anything at all) and they'll take around 5-10 working to make.
The difference between our vegan and non-vegan shoes is simply the sole. Traditionally, it's a suede leather sole that dancers have worn over time, however, we appreciate that there are many dancers around the world that want a vegan option and being animal lovers ourselves, we're delighted to offer it. Our alternative contains no trace of animal and is made of a synthetic microfibre material. We trialled it for a while before we launched it to make sure they felt like the traditional sole and now it's super popular and even worn by some of our #IDSEliteTeam couples, including Bettina Hatfield, part of one of the UK's top ranked Amateur Ballroom couples along with Vadim Negrebetskiy (photographed above with some Silver Glitter on her shoes too!).
"I love that International Dance Shoes offer vegan options because I can choose to wear any style of shoe I want but just as a cruelty free version. They feel amazing, they look beautiful and they are ethical too! What more could you want in a shoe!" (Bettina Hatfield, #IDSEliteTeam dancer)
By making the vegan option available on more shoes it means you can now select Glitter Soles on your vegan soles and select a vegan version of our XG Sole too.
We're glad there is a demand for vegan shoes out there and we're really keen to continue to develop our range with the vegan in mind!
The vegan category page will remain online for a little while, but eventually we'll take it away as you will now be able to shop our full collection rather than the limited range.
**
If you have any questions at all, please feel free to email us (sales@ids-danceshoes.co.uk) or call us on +44(0)1908 31997.
For further updates, click here to sign up to our mailing list, click here for Instagram and click here for Facebook!
Thanks for reading!