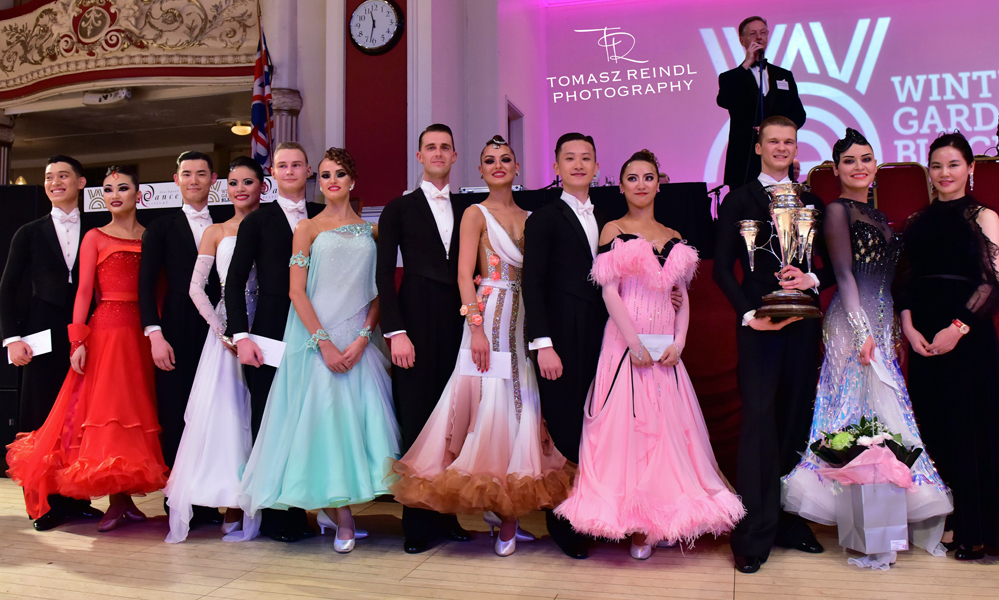 The Blackpool Dance Festival is done for another year and we are so proud to see so many of our #IDSEliteTeam couples do so well at the event!
Our Ballroom dancers had some fantastic success through the week with Arunas Bizokas and his partner Katusha Demidova (USA) winning the Professional Ballroom title, making it an incredible 8 times that they have won the most prestigious accolade of them all! Valerio Colantoni & Monica Nigro (Italy) placed 4th in the final on Friday night.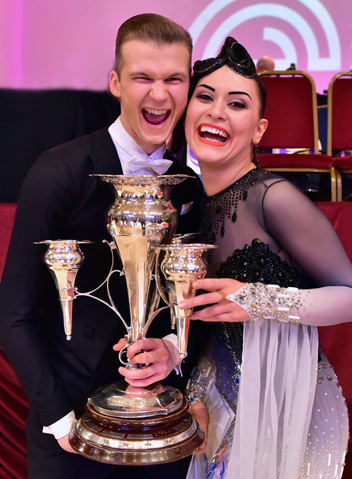 In the Amateur Ballroom we were extremely proud to see an incredible five #IDSEliteTeam couples out of the six couples in a wonderful final which was won by Fedor Isaev & Anna Zudilina (Russia) (pictured left). They were placed first in three out of the four dances. It was their first time winning Blackpool and we're delighted for them! They won the UK Open in January as well as the World Championships in Paris in December and we know that they will be working really hard to win the International Championships at the Royal Albert Hall in October.
Chong He (Charles) & Jing Shan (Sara) (China) came second and Igor Reznik & Mariya Polishchuk (Ukraine) came fourth. Si Cheng Li (Eric) & Zhou Man Nie (Anna) (China) (pictured below) made fifth place in their first ever Blackpool final and Jianan Peng (Philip) & Jia Ci Zhong (Joanne) (China) also made their first ever final and placed sixth! All of these fantastic young couples have a very promising future ahead of them!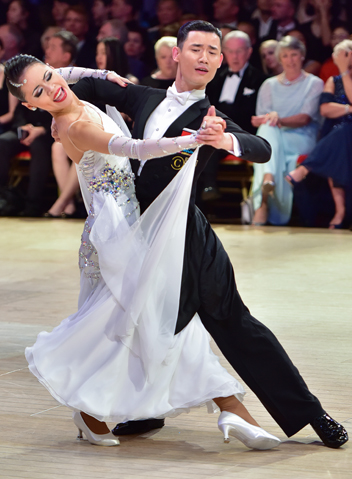 Congratulations to all of these couples! We're really happy to see some of the best dancers in the world wearing our shoes on the most important floor in the world!
In the Professional Latin, a bit congratulations to Gunnar Gunnarsson & Marika Doshoris (England) for making the semi-final in three out of five dances and to Luca Urso & Alessandra Tripoli (Italy) who won the Professional Rising Star Latin! Their win comes within a couple of weeks of Alessandra winning 'Ballando con le Stelle' which is Italy's version of 'Strictly Come Dancing' / 'Dancing with the Stars'! Their trophy for this competition wasn't quite as big as the amazingly giant trophies that Alessandra and her partner won on the television show - which you can see by clicking here.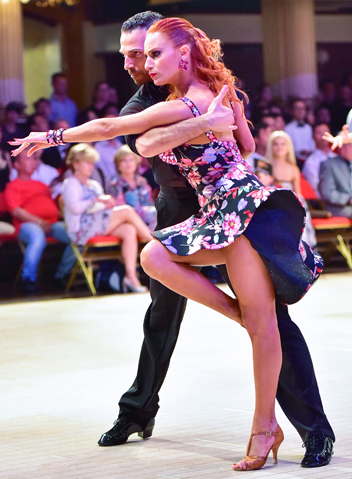 There were three #IDSEliteTeam couples in the final of the Amateur Latin so a big congratulations goes to Peter Daskalov & Zia James (England) who placed fourth, Salvatore Sinardi & Victoria Kharchenko (Italy) in fifth and Austin Joson & Nino Dzneladze (USA) in sixth! (Lineup photo of Finalists below).
In the Under 21 competitions, congratulations to Oleg Skaskiv & Viktoriya Maister (Ukraine) on placing fourth in the Under 21 Latin, stealing third place in the Jive! I the Under 21 Ballroom, well done to Glenn Boyce & Caroly Janes (England) for placing fourth in their first appearance at the May festival! That is a huge achievement!
One of the latest additions to the Blackpool Dance Festival is the American Smooth and Rhythm categories and we work with two Smooth couples which came third and fourth in the American Smooth competition. Congratulations to Max Sinitsa & Tatiana Seliverstova (USA) and Slava & Valeriia Kostianets (USA)!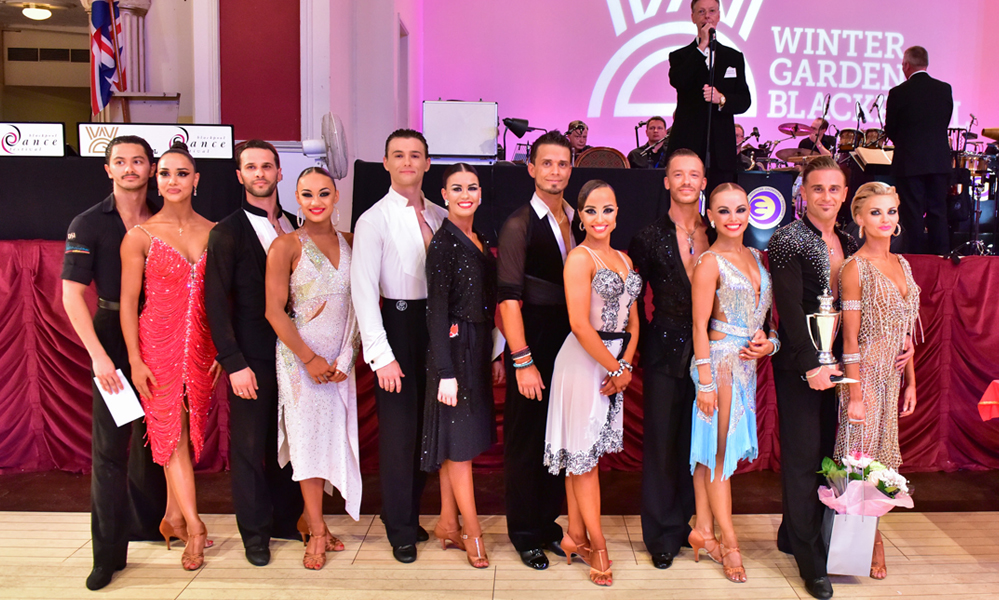 This Blackpool we also learned of the retirement of Warren & Kristi Boyce, who after a glittering career, will be hanging up their competitive dance shoes. As part of #IDSEliteTeam, they've won multiple British National and UK Closed titles as well as being regular finalists in major competitions around the world. We wish them all the very best!
We have too many couples to mention in this post but congratulations to all of our #IDSEliteTeam for some outstanding achievements!
Also, we'd like to thank all of you that came to visit our stand at the Blackpool Dance Festival! We had a very long and busy couple of weeks up there in our new location which we will remain at for next year too. We had a great year and were delighted to see so many familiar faces and make some new friends too. We know the next event will come around pretty soon so we look forward to seeing you all again next year!
Our next major events include the Italian Championships in Rimini in July, and then the German Open Championships in August. To take a look at what other events you can visit us at, both in the UK and overseas, click here.
**
For further updates, please make sure you're following us on the social media channels below!
Thanks for reading!