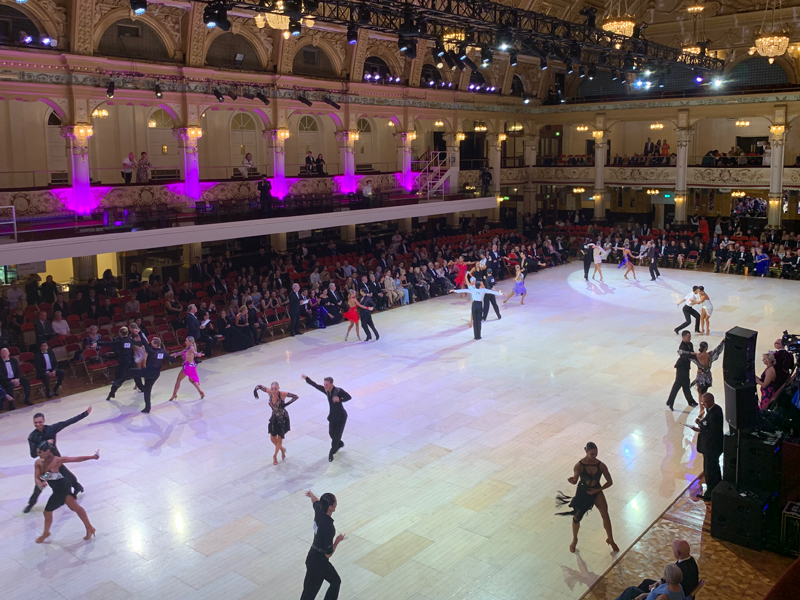 It was incredible to be back at the Blackpool Dance Festival, welcoming people to our stand for shoes as well as getting back into the Empress Ballroom to watch some of the world's best couples compete in the most famous ballroom of them all.
We were delighted to see so many of our #IDSEliteTeam couples picking up trophies and making finals across the various competitions throughout the week too!
In the Professional Ballroom, four of the finalists were in our shoes. Stanislav Zelianin & Irina Cherepanova (Russia) (below) came second whilst Stas Portanenko & Nataliya Kolyada (Ukraine), Fedor Isaev & Anna Zudilina (Russia) and Gaetano Iavarone & Emanuela Napolitano (Italy) came fourth, fifth and sixth. For Fedor and Anna it was their first Blackpool as Professionals, having won the Amateur Ballroom competition at the previous Blackpool Dance Festival in 2019 so it's a huge achievement for them! Congratulations to the winners Domen Krapez & Natasha Karabey (Germany).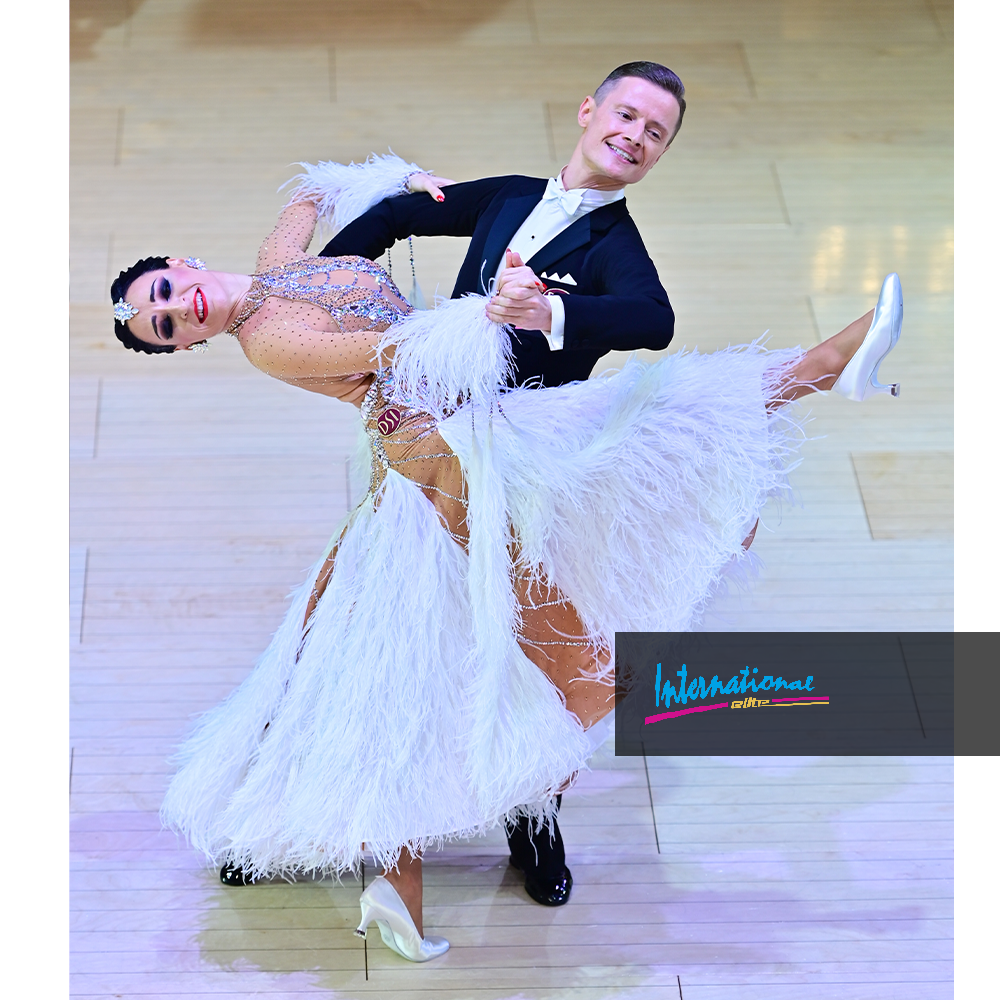 In Professional Latin we were delighted to see Ferdinando Iannaccone & Yulia Musikhina (England) (below) make the final in their first professional competition. A bit like Fedor and Anna in the Ballroom, they too won the Amateur title in 2019 and to go straight into the final in their first professional competition is outstanding. It was also their first competition back in our shoes. We worked with Ferdi and Yulia for many years but after a few years away, they're back in our #IDSEliteTeam of couples and we're excited to work with them on their new chapter as professionals. Congratulations to Troels Bager & Ina Jeliazkova (USA) for winning their first Professional Latin title in Blackpool.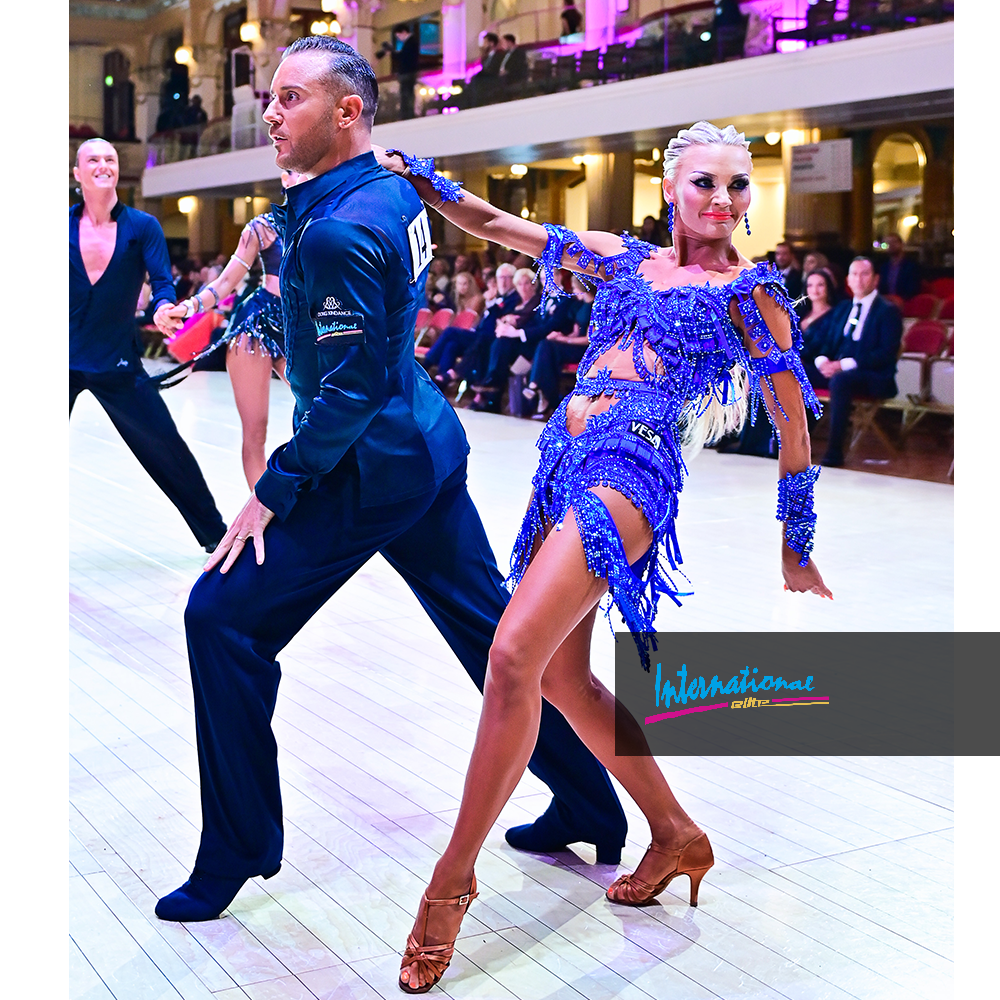 In the Amateur Ballroom, an astonishing 5 of the 6 couples in the final are #IDSEliteTeam couples and if we include the semi-finals too, it's 9 couples from 12!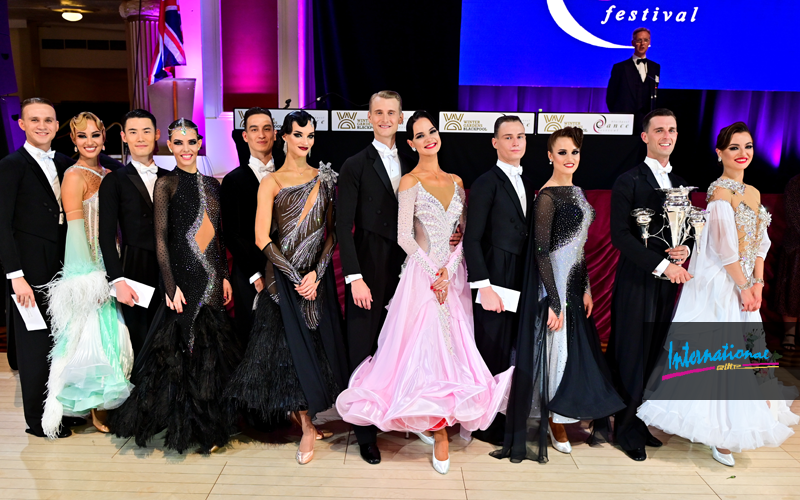 The first congratulations go to Kyle Taylor & Izabela Skierska (England) (below) who won their first British Open Amateur Ballroom title which follows on from their first major win, the UK Open in 2020 before the pandemic paralysed the world.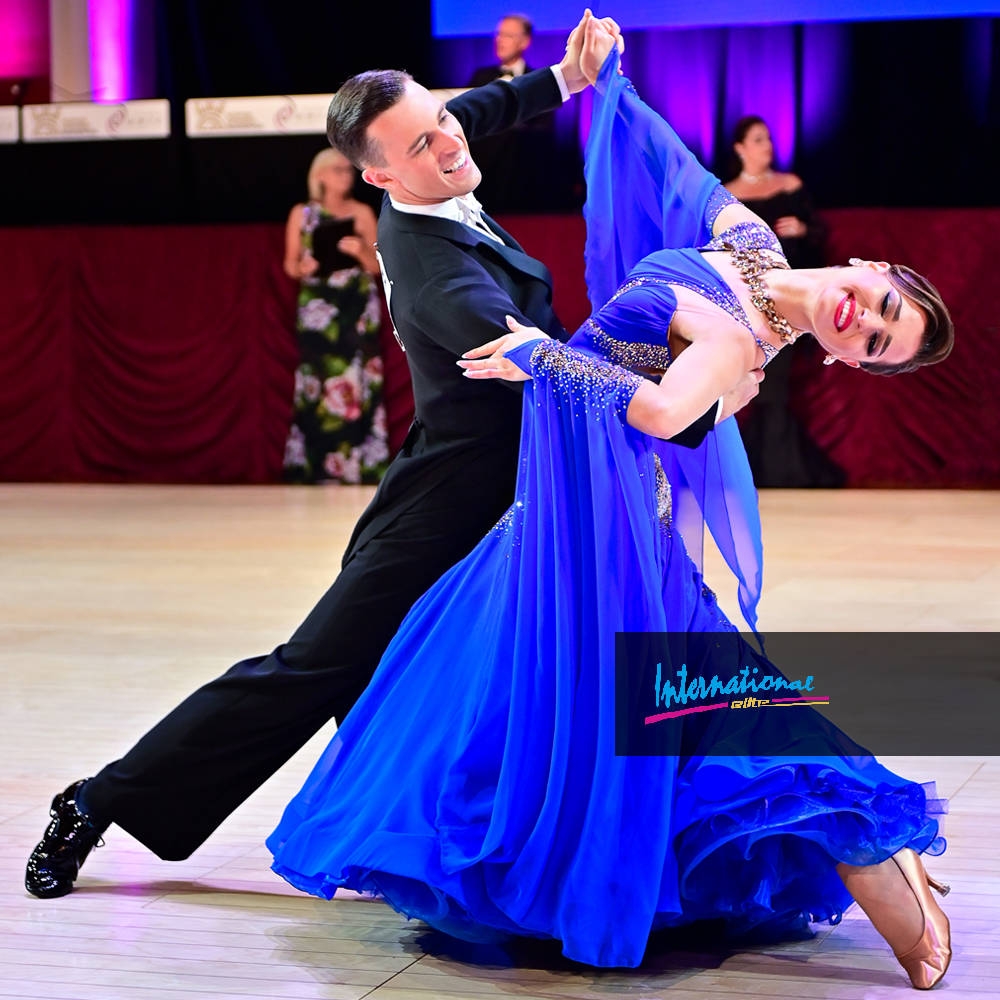 In second place was the sensational Igor Reznik & Mariya Polishchuk (Ukraine) and the biggest movers were Alex Gunnarsson & Ekaterina Bond (Iceland) who, in their first Blackpool final, came in third - incredibly impressive!
In fifth and sixth were Si Cheng Li (Eric) & Liis End (China) and Artem Kuklin & Alika Dikaya (Ukraine).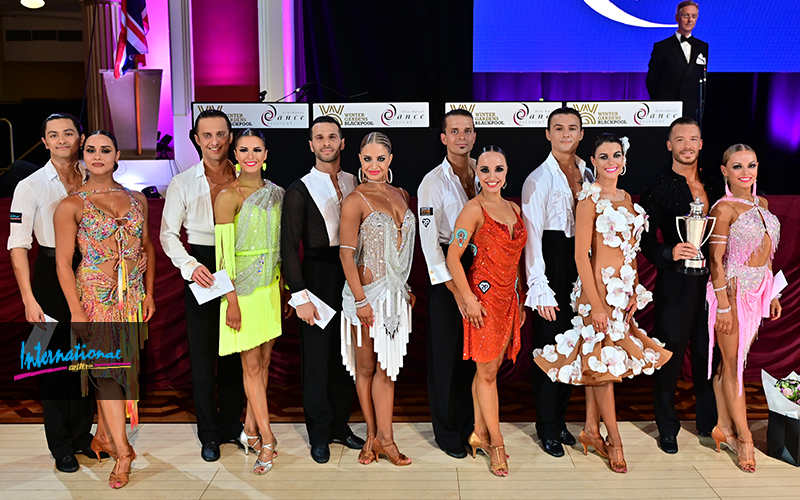 It was also great to see three #IDSEliteTeam couples in the final of the Amateur Latin too. Petar Daskalov & Zia James (England) finished in second whilst the new couple of Salvatore Sinardi & Sasha Kondrashova (Italy) came in fourth. The amazing Austin Joson & Nino Dzneladze (USA) came in 6th. A big congratulations to the winners Klemen Prasnikar & Alexandra Averkieva (Slovenia).
A big congratulations go to the young Glenn Boyce & Caroly Janes (England) for winning the Under 21 Ballroom and the Amateur Rising Star Ballroom, whilst also making the semi final of the Amateur Ballroom. It was also great to see Marco Sirocchi & Dora Kilin (Italy) in the final of the Amateur Rising Star Ballroom in their first Blackpool.
The Blackpool Dance Festival taking place in August is the start of a flurry of international competitions here in the UK! On the 30th September the International Dance Championships return to the Royal Albert Hall in London and before long it'll be the UK Open Championships in Bournemouth in January 2022.
Thank you to everyone who stopped by our stand in the horse-shoe section of the Blackpool Winter Gardens last week. It was a significantly smaller event compared to normal which was completely understandable given the current restrictions around travel. We appreciate everyone who visited to buy shoes, try shoes or simply say hello. We look forward to seeing you all again soon and hope to welcome even more people by the time the next event comes where we have a stand!
**
For more updates and to see more about our new shoes, click here to follow us on Instagram and click here to join our mailing list!