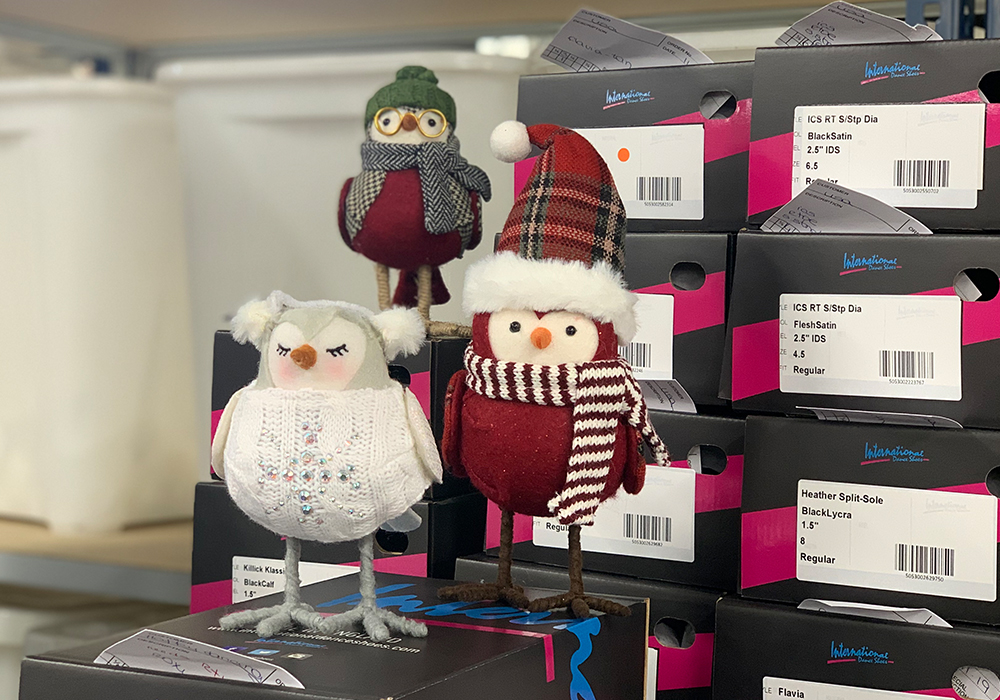 With Christmas rapidly approaching, here's some important information regarding delivery during the festive period!
The deadline for pre-Christmas delivery was 2nd December, so anything after this is not guaranteed to leave us before our Christmas shutdown, which begins on the 20th December. Most orders placed up until around the 8th December are likely to go, however this isn't guaranteed.
During the period when we are closed and before we shut down, you will be notified if there is a possible delay to your order. We do advertise particular shoes as in stock because we do aim to stock them, however in the periods where our factory is closed, we are not able to replenish the stock that has been sold. Any orders for made to order shoes, or shoes that should be in stock but aren't, these will be worked on with a high priority from when we re-open on the 3rd January.
If you have ordered shoes that should be in stock but aren't, then we'll send you an email to let you know as well as recommend alternatives that are available to send.
Sale shoes on our website are in stock and availability reflects what is physically on our shelves so we recommend ordering from our sale section! Click here to shop our sale. We also have a very popular Christmas Gift Bundle available for £40 (value of the products included is £61.50!) and you can view this by clicking here.
For orders from the beginning of our promotional period, we have extended our returns period to 35 days from 28.
Whilst our factory is closed and our production team putting their feet up for a very well deserved break at the end of a very busy year, we will have some staff in to make sure any orders that can be posted, are posted, as well as be in and ready to answer any questions you may have. Our factory shop will be open for particular hours each day except Christmas Day, Boxing Day and New Years Day and you can see our full opening hours over Christmas by clicking here. You can call us anytime within these hours (which are GMT) on +44(0)1908 319937.
From all of our team, we thank you so much for wearing our shoes this year and we wish you a very Merry Christmas and a Happy New Year!