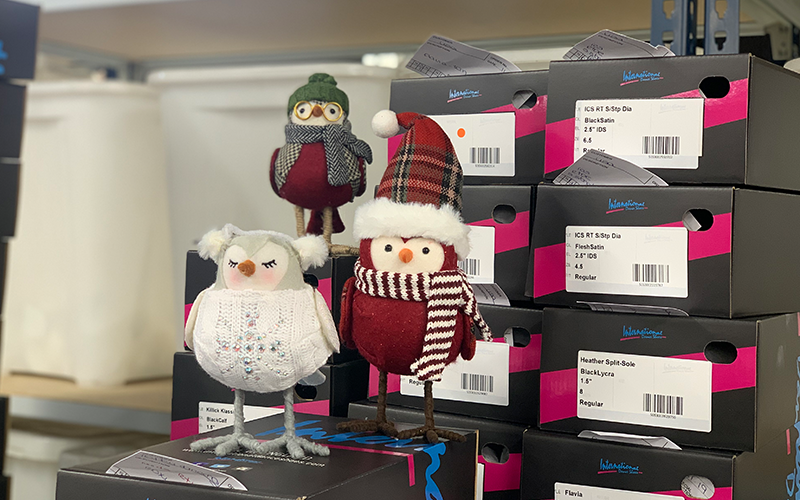 Our factory will be closed for our Christmas break from 17th December and we'll be open again from the 5th January!
As one of the most challenging year of our times draws to a close, we're closing up for our Christmas holiday shutdown from 5pm on Thursday 17th December. We will be re-opening on Tuesday 5th January 2021.
During the Christmas holidays, as always we'll still have a few people in the office available to answer any questions you may have and to ship any orders of in-stock shoes, however, as per the notices on the checkout pages of our website, any made to order shoes will be made from when we re-open.
If you need anything quickly - please keep an eye out for the products displayed as 'In Stock' as those are the ones we'll be able to send out! Please note this is all subject to availability as we can run out of stock during these periods. If you have any questions or queries on anything at all then use the contact details further down in this post to get in touch.
Take a look at our sale section by clicking here! Here we have some great offers on shoes for ladies, gents and kids too! It's all very limited in availability so do hurry if you see something you like!
The 10% off offer using the "KEEPDANCING" discount code is still active!
Our factory shop is also open throughout most of the shutdown period by appointment only. For more information on our opening times and to book an appointment, please click here.
From everyone at International Dance Shoes, we wish you and your families a wonderful and healthy Christmas and that your 2021 involved a lot more dancing that 2020!
If you wish to contact us then click here to email us, or call us on +44(0)1908 319937.
For more updates and to see more about our new shoes, click here to follow us on Instagram and click here to join our mailing list!