F33, our new Men's Latin shoe, designed in collaboration with multiple time Blackpool Amateur Latin Champion, Ferdinando Iannaccone, is here!
We're extremely delighted to announce our first named product collaboration for several years with one of the most decorated dancers around, with Ferdi having an outstanding record of achievements with partner Yulia Musikhina which includes no less than 3x Blackpool Amateur Latin titles and 3x Amateur Latin wins at the International Championships.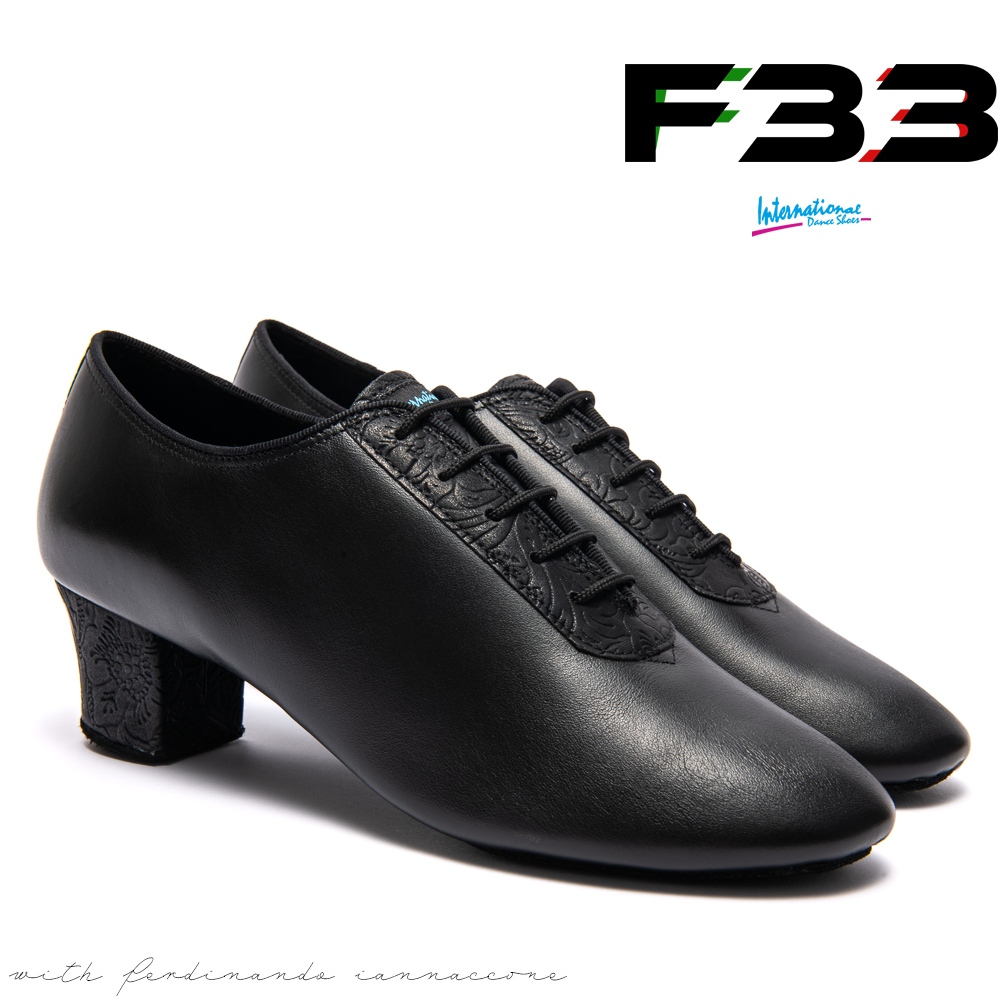 The brand new F33 design is based on the classic Black Calf but with a new fabric added: Black Fiori. This stunning fabric, chosen by Ferdi because of its incredibly sleek and stylish look, is a blacked out embossed floral print which brings a unique, subtle sophistication to the design. The fabric is used for the heel, the back strap, the tongue and the detailing around the laces.
Ferdi says of the design, "I wanted the design to highlight the attitude of those who want to be classy and elegant, but at the same time be innovative and different. For me the engravings of the flowers is to remind us that we have to carve the time that we are blessed with to spend on the dance floor, to make sure that every moment counts. Michelangelo once said "Every block of stone has a statue inside it, and it is the task of the sculptor to discover it" and that's what International Dance Shoes and myself, Ferdi, is trying to bring to you".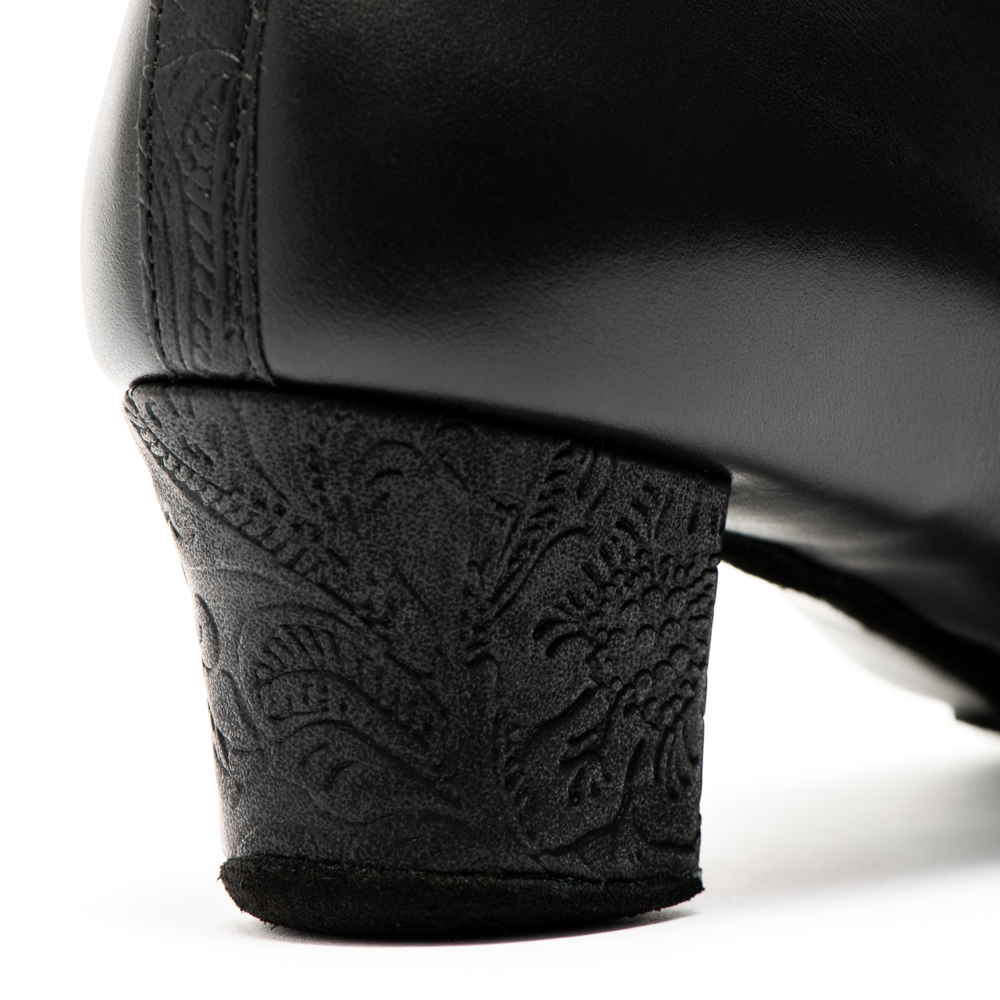 Like all of our designs for Men's Latin, F33 is available on both a 1.5" (3.9cm) and 2" (5.2cm) heel in a range of fittings and with various sole options too, including different coloured soles, and our XG Sole. In these photos, the heel pictured is the 2" heel which is the heel which Ferdi choses.
Inside the shoe, just like all of our shoes we place so much importance on comfort and that's why from the back of the heel to the tip of the toe there is specialised gel padding, and an arch support unit too which helps with foot alignment and to prevent foot pronation and other injuries - you can read more about the comfort aspect of our shoes by clicking here.

**
For us, working with Ferdi on this shoe has been great fun. Both Ferdi and Yulia are not just incredibly creative on the floor but they're full of ideas off the floor too and having them in our factory and fully immersed in this project has been a joy from the moment the idea was thrown out there that we should work on a shoe together. It's great to work with people that are so passionate about what they do and these guys are on another level and who knows, there could well be way more to come!
**
For more updates and to see more about our new shoes, click here to follow us on Instagram and click here to join our mailing list!