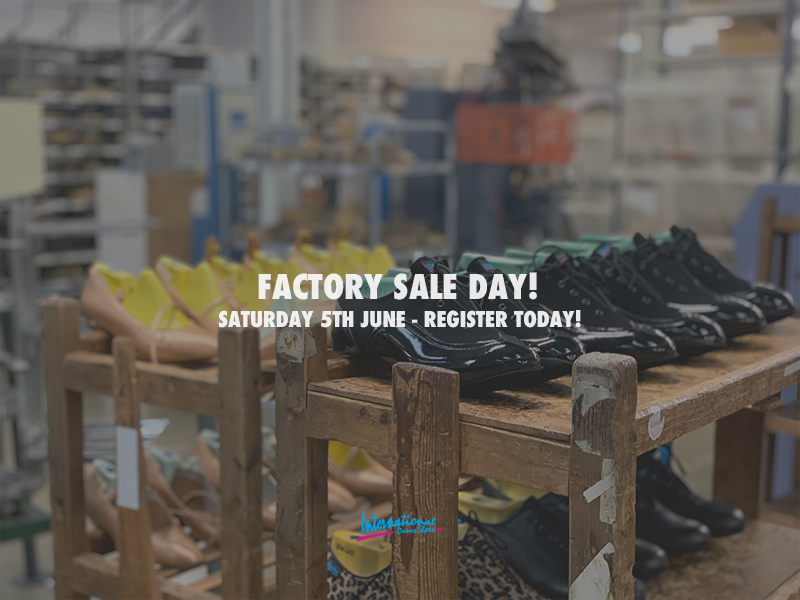 Factory Sale Day - Saturday 5th June - Register Now!
It's been a long time since we hosted a factory sale day, and with dance schools re-opening we thought that now would be a good time!
Due to the times that we live in, the health and wellbeing of everyone has to be the priority so you'll need to register and reserve your space by clicking here.
You can book one of any 30 minute time-slot between 10am and 1.30pm to shop a wide range of sale shoes for ladies, men and children. The location is our factory, which is in Milton Keynes (the exact address is on the event page). You can book a time lot for up to three people should you wish to attend in a small group.
We look forward to welcoming you to our home to shop!
We hope that you are as excited as we are to see this latest update! For more updates and to see more about our new shoes and be the first to hear about exclusive offers, click here to follow us on Instagram and click here to join our mailing list!