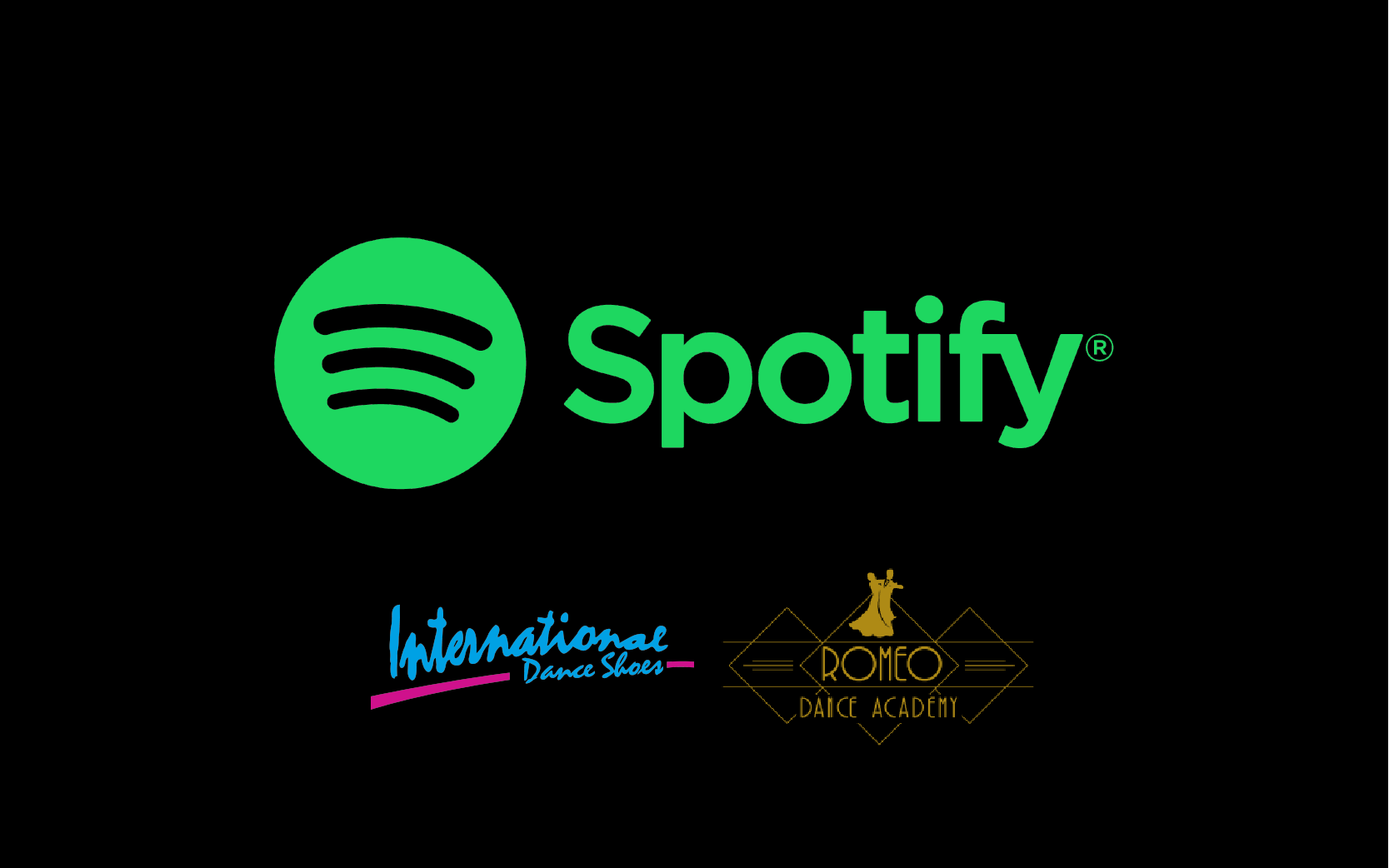 We're excited to announce that we're on Spotify with ten playlists created just for you!
With many of you dancing at home rather than in studios and while we're still unsure when group classes will resume, we thought it would be a nice idea to bring your dance lessons soundtrack to you!
For the tracks and playlists, we've teamed up with Accursio Romeo, an old friend of ours who is behind the stunning Romeo Dance Academy in our hometown of Milton Keynes here in the United Kingdom.
The ten playlists are everything you need and more with a fine selection of songs for your Cha Cha, Jive, Paso Doble, Rumba and Samba for Latin, and favourites for your Foxtrot, Quickstep, Slow Waltz, Tango and Viennese Waltz in Ballroom.
You can follow our Spotify profile by clicking here and you can even follow the individual playlists too. Listen at home, on the go and if you can manage to access a dance studio somewhere in the world!
While he worked in our business many years ago himself whilst competing at the highest level in Professional Ballroom, Accursio will now become our designated Spotify DJ and will update these playlists regularly!
On his music selections, Accursio says, "When creating these playlists, I was thinking about the sort of tracks I like to dance and teach to, the songs that get your feet tapping. The range of music I love is a mixture of the traditional songs as well as the modern tracks which you'll hear. When I'm dancing and teaching the music selection for me is the most vital part, it inspires both my creativity and it motivates my ability to perform."
His top three playlists reflect his favourite dances; Tango, Foxtrot and Samba. He recommends a Foxtrot to 'St. James Infirmary' by Lou Rawls which "has a long intro, the song kicks in at around 58 seconds, but when it does it's definitely worth the wait because it's one of those real earthy jazz pieces". 'Don't be Angry' on the Jive playlist is a song he guarantees will get you up and dancing too.
As old friends looking out for each other in these strange times we've had many conversations and the idea was born out of one of those chats recently. Together we felt like it would be great to bring some of the best music for your dancing into one place and share it with you and we hope you enjoy it!