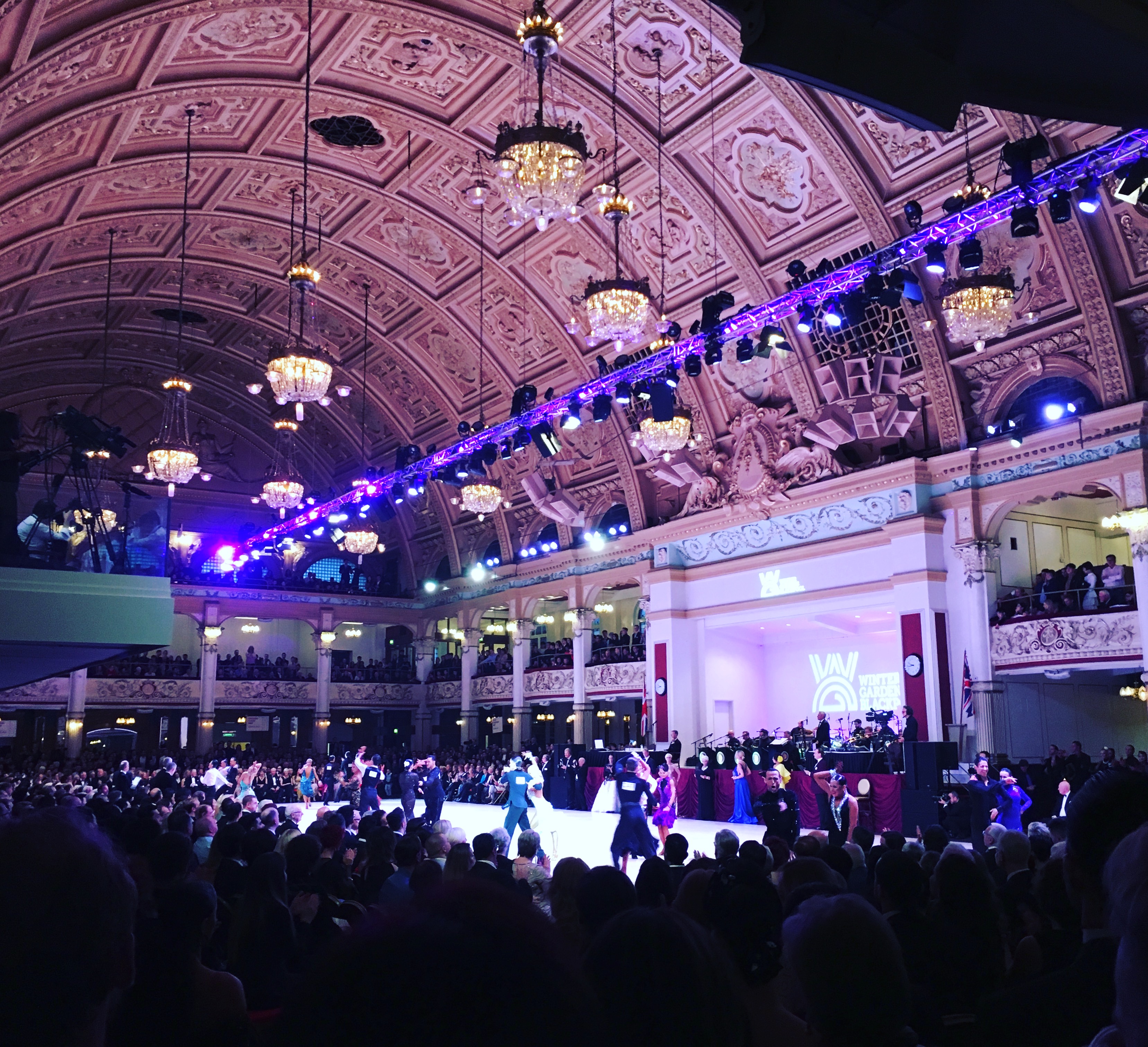 Get Ready for the Blackpool Dance Festival! NEW Location and FREE Click & Collect!
It's nearly time for the biggest event on the dancing calendar; the Blackpool Dance Festival! This year the event is even longer, running from Sunday 20th May until Friday 1st June. We have some important information regarding our NEW location for this year AND our FREE Click & Collect service!
Our New Home
We'll have a new location for this year. For those that have been going to the Blackpool Dance Festival for a few years, we'll be in the Olympia Hall, which is where most exhibitors were located before 2012. We'll be very close to our previous location within that hall, but a bit closer to the back.
For those that don't know about the days of the Olympia Hall, this is where the 'Illuminasia' exhibition has been located for the past few years. It's the exhibition area just inside the Coronation Street entrance, which is where a few stands have been based for the last few years.
Click here or on the photo below for a full layout of the Olympia Hall so you know the exact route you need to skip through in order to find us!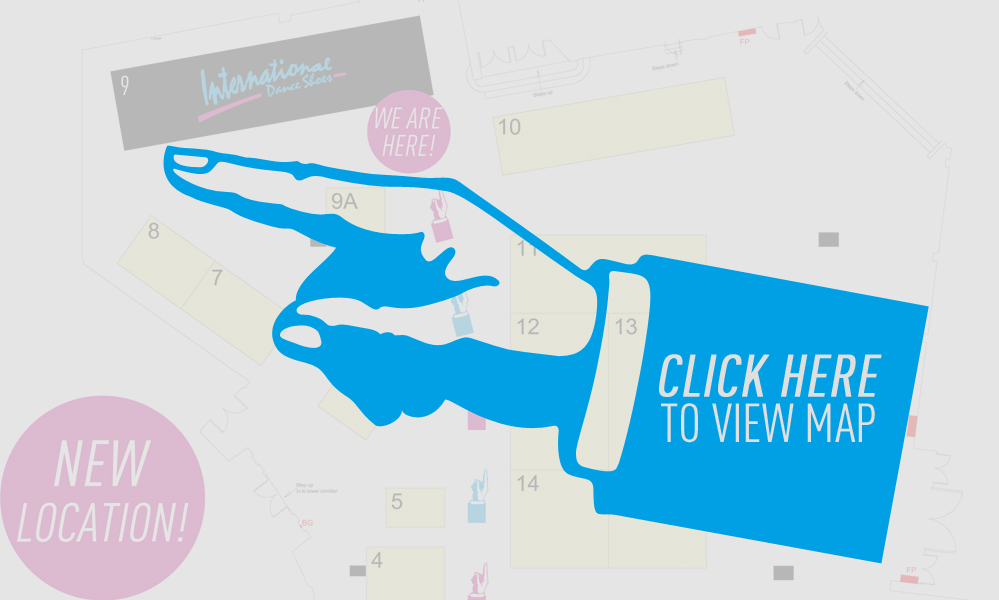 Our FREE Click & Collect Service (Deadline: 7th May)
Our free Click & Collect service is now available online, meaning you can place your orders now for collection at the Blackpool Dance Festival and simply pick them up at the festival when you arrive.
This service is ideal for those that want to be a little bit more organised, and for those that often need a made to order shoe, a wider or narrower fitting, a different heel or a very small or very big size because we might not have these available on our stand. It's also a free option so it is for those who want to save on shipping too!
There are three locations to collect from too. First is the festival itself, secondly is our factory shop (click here for our location) and finally, from the Chrisanne Clover boutique in Cheam, next to the popular Dance Options studio (click here for location).
Our Click & Collect service will be free from all locations and choosing to pick up your shoes in advance of the event means that there will be no worries if we don't bring your particular style / fit / size to Blackpool as part of our stock.
To use the service, please order your shoes online as usual but when choosing a shipping address, please use a UK address when filling the shipping address (perhaps the address of the hotel you will be staying at). Using a UK address will enable the options of Collection in Blackpool, from Chrisanne Clover, or from our factory here in Milton Keynes. We will reply to you to confirm the option before processing the order, so please respond to this email from us.
If you enter a non UK address, then you will only have the option for Blackpool Dance Festival collection. If you have an address that is not within the European Union (like the USA, Australia) then you won't pay VAT on your order online, however because the goods are being collected in the UK we will get in touch with you to take the VAT payment before the festival (though it will be possible for us to supply you with a VAT refund form upon collection). It is important that the VAT payment is made as soon as possible in order to prevent any delay to the making of your shoes.
The option to Click & Collect your order for this event will be removed as of the 7th May due to it being too close to the event to make shoes up for, so be sure to place orders before then.
If you have any questions at all, please feel free to email us (sales@ids-danceshoes.co.uk) or call us on +44(0)1908 319937.
We look forward to welcoming you to check out our latest designs, pick up new shoes or even just to say hello and we always recommend visiting as early as possible as stock is always limited!
To take a look at what other events you can visit us at, both in the UK and overseas, click here.
**
For further updates, please make sure you're following us on the social media channels below!
Thanks for reading!