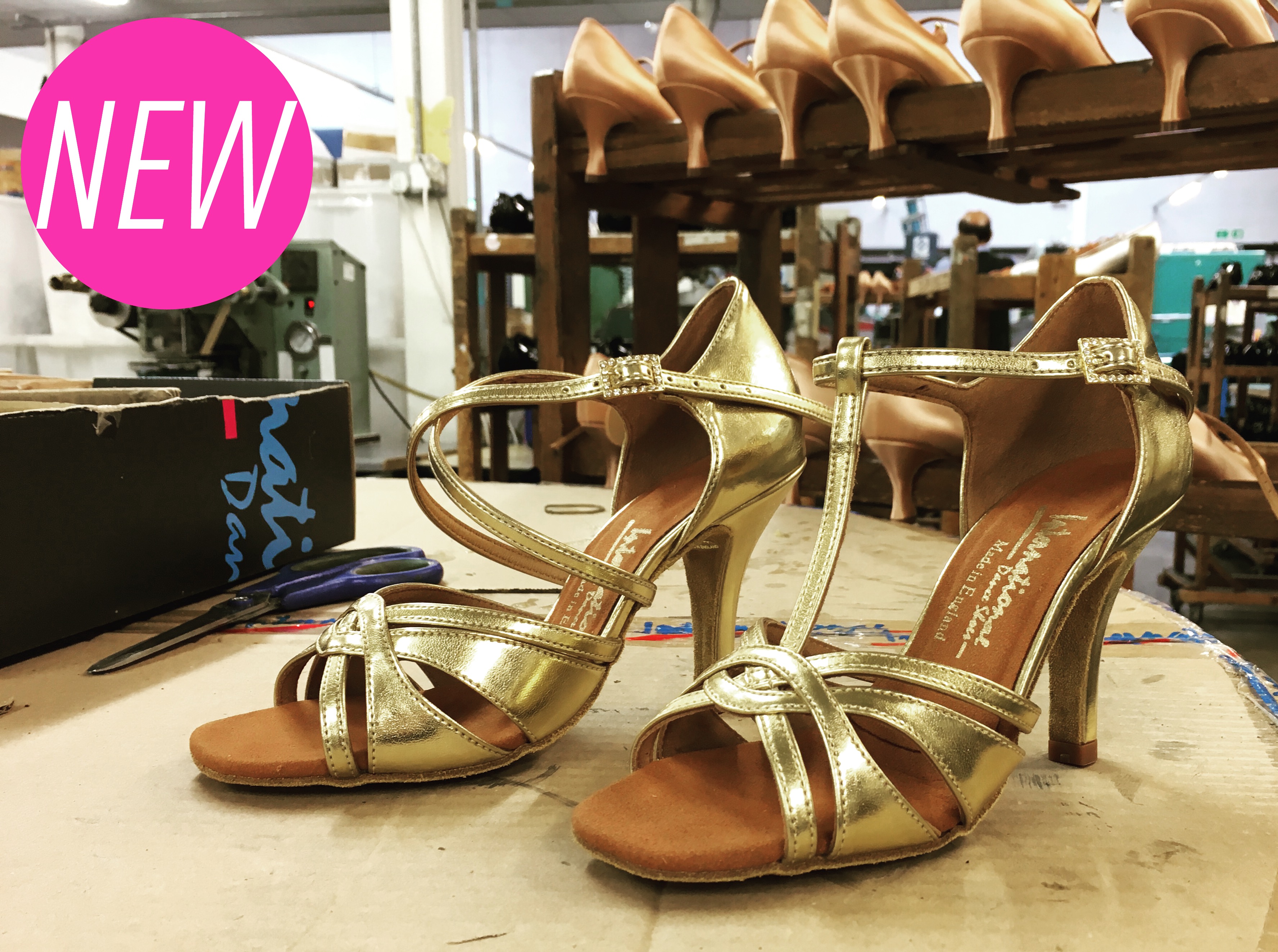 New Gold Latin Shoes available Online!
We had lots of Latin dancing girls asking us for Gold shoes at the UK Open, European Championships and at other events, so we've decided to add Gold versions of our popular 'Mia' and 'Mia T-Bar' designs and they're now available online as made to order shoes!
Click here to view our 'Mia' in Gold

Click here to view our 'Mia T-Bar' in Gold
We'll be taking a limited amount to Blackpool for the Blackpool Dance Festival and these will be available on our 2.5" Elite and 3" Elite heels in a Regular fitting. If you'll need a different fitting or heel, then you can order online in advance and collect your shoes in Blackpool! Click here to read more about how you can order shoes for collection from our stand in Blackpool, our factory shop or the Chrisanne Clover boutique in Cheam. Please note the deadline for this is the 7th May!
If you have any questions at all, please feel free to email us ( sales@ids-danceshoes.co.uk) or call us on +44(0)1908 31997.
For further updates, please make sure you're following us on the social media channels below!
Thanks for reading!