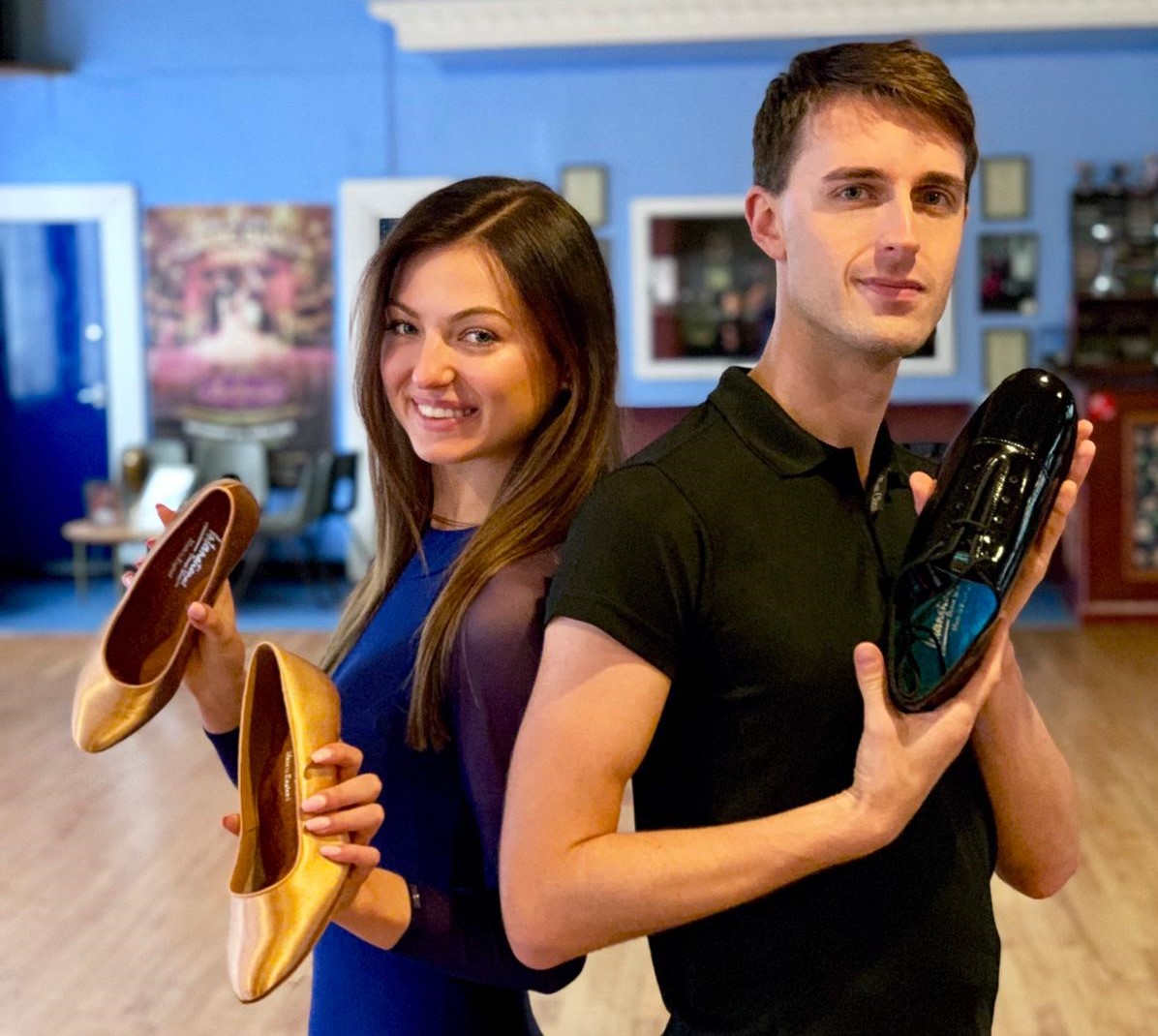 We would like to welcome World Amateur Ballroom Finalists Kyle Taylor & Izabela Skierska to our #IDSEliteTeam!
This top couple have danced together since September 2014 and it's been an upwards ride ever since. Kyle found Izabela looking for a partner through mutual teachers and decided to contact her. They met for the first time in Liverpool UK for their tryout in August 2014. From the very first step they took it was clear to both of them that they had found the perfect partner. Izabela describes the first time she danced with Kyle as "a great beginning of the life changing journey".
Back in Kyle's Juvenile days he was part of our #IDSEliteTeam and describes International Dance Shoes as "reliable and innovative". Fifteen years later and he's back in the best shoes in the business! Kyle says that the shoes have evolved so much during those years and both the comfort and design are of the very highest level. The highly cushioned interior, along with the specially designed wrap-around sole (of the Contra Pro), ensures the very best foot usage and stability throughout. Over the past ten years our shoes have transformed dramatically improving the original styles while at the same time creating new designs. Izabela loves the fact that the Ballroom shoes she wears contain arch support which gives comfort and support to her feet, meaning she can spend many hours dancing in her shoes without any pain. She says "stability, comfort and immaculate shape" are the main things she looks for when deciding which shoes she wants to wear.
Their first major competition together was the International Championships in October 2014 where they finished in 9th place of the Amateur Ballroom at the Royal Albert Hall. In October 2018 they finished in 2nd place which shows just how much work they have put in climbing 7 places in 4 years! Describing in one word how it feels to dance in the Royal Albert Hall, Kyle uses "breathtaking" and Izabela says "unbeatable!"
We are so happy to be able to welcome Kyle and Izabella to our #IDSEliteTeam and wish this super talented couple the very best of luck at their upcoming competitions.
Kyle wears our Contra Pro in Black Patent, and Izabela wears our ICS RoundToe in White Satin with a 2.5" Slim heel.
**
If you have any questions at all, please feel free to email us or call us on +44(0)1908 31997.
For further updates, please make sure you sign up to our mailing list by clicking here!
Thanks for reading!