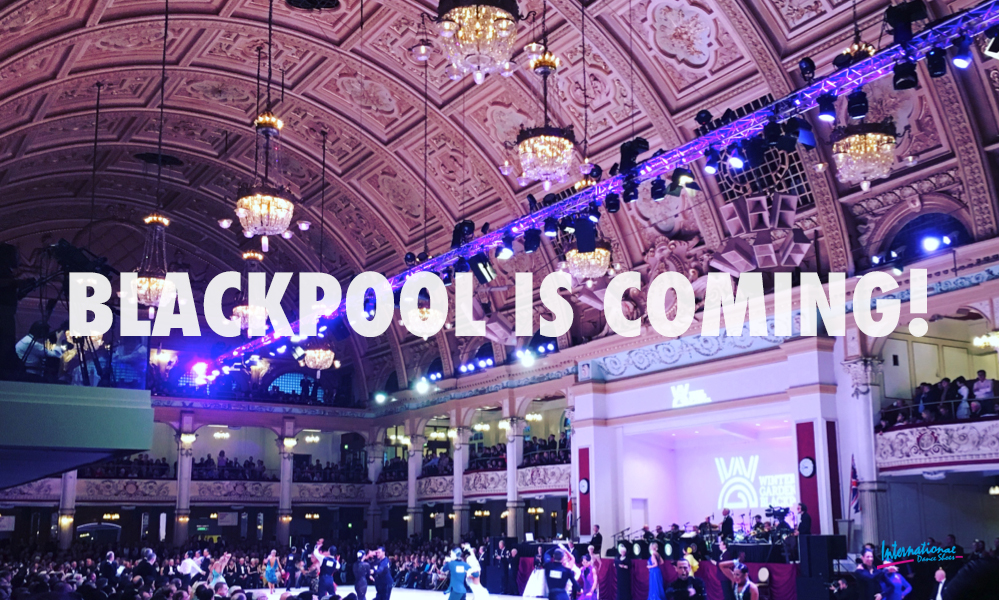 The Blackpool Dance Festival is coming up and the doors of the famous Winter Gardens will open on Sunday 19th May. We'll be up there all the way until 31st May - giving you all 13 amazing days to come and visit us to say hello as well as try some shoes!
This year we'll be in the same location as last year, which is toward the back of the Olympia Hall. Our location is close to where our stand used to be many years ago, before we spent a few years upstairs in the Floral Hall, outside the entrance to the Ballroom. Click here to view a map which shows exactly where we are inside the Olympia Hall.
As always, it's again going to be all about bringing you the world's best dancing shoes which blend stunning design with unrivalled comfort. We're always developing our shoes and making improvements, and can't wait to show you our latest work. We'll have some new colours for Ladies Latin, including our 'Lucia' in Flesh Satin, as well as the same design in Gold and Silver.
We've added some new shoes for teaching and practice as well, for both ladies and the guys and we believe these are well worth a try so do head over!
It's our biggest event of the year and that means our largest collection of shoes and we hope that we have everything that you need. If you need shoes in particular sizes that we might not have (wider/narrower fittings) then come and see us as early as you can so that we can get you fitted and have enough time to make your shoes at our factory to have available for collection later in the week. We advise visiting us as early as possible as whilst we have lots of shoes, we only have a limited amount! We'll also have some sale stock available too.
We're going to run some promotions exclusively over our Instagram so make sure that you're following us! Click here to follow us and keep an eye on our stories throughout the festival.
If you can't make it to the Blackpool Dance Festival, then we'd love to welcome you to our factory shop one day. We're open 9am - 4:30pm every weekday (excluding bank holidays) and the first Saturday of each month (excluding August). The next Saturday that we're open will be the 1st June! Click here for more information on our opening times.
***
If you have any questions at all, please feel free to email us (sales@ids-danceshoes.co.uk) or call us on +44(0)1908 31997.
For further updates, please make sure you sign up to our mailing list by clicking here!
Thanks for reading!