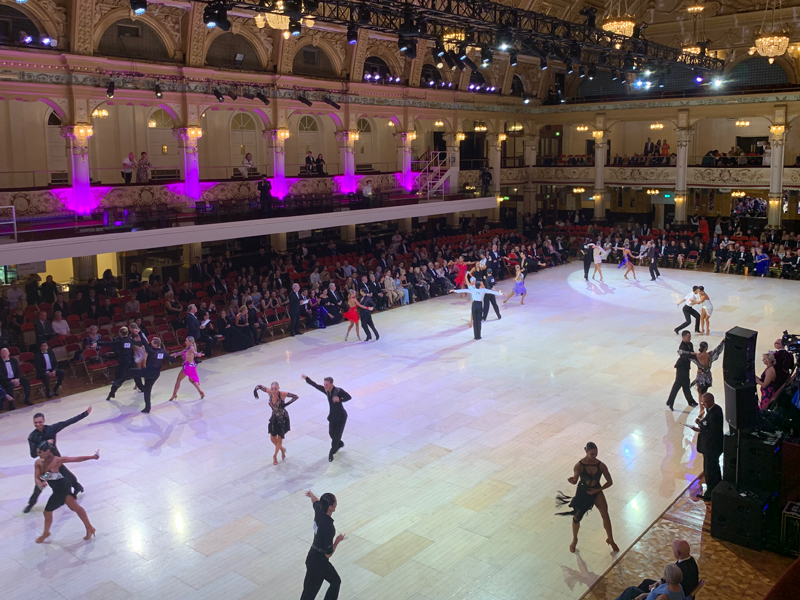 From Thursday 16th - Saturday 18th November, our team will be at the British National Dance Championships at the historic Blackpool Winter Gardens!
With us, we'll have a range of our most popular designs for competition and teaching/practice with some styles from our Dansport collection included within our range too! We'll have our brand new Fusion SS shoe, plus some extra wide fitting ballroom shoes for ladies that we dont't usually take but will this time having had some requests last year!
You'll be able to find us in the horse shoe area of the Blackpool Winter Gardens and you'll be able to try and buy anything that we have available plus place orders for made to order shoes. Along with our most popular shoes you'll find our popular Warm Up Booties, Pro Grip Socks and we'll also have some new Aery Jo tanning products available along side DanceCos products and some hair spray too - all your competition essentials!
If you're attending as a dancer we'd love to help you find the right shoes to take to the floor, and if you're a dance school/shop owner then we'd also love to take the opportunity to talk you through our collection and see whether there are any opportunities of working together.
We'll likely be open from 10am every morning, closing around 5pm but times will be determined a bit closer to the event and follow us on Instagram @idsdanceshoes to keep up to date with the latest! It is likely that packing up will begin from early afternoon on Saturday so our team can get home in good time to rest and recover after some busy days!
We hope to see you there and we wish all competitors good luck!
You can also visit our factory shop if our home in Milton Keynes is more practical for you. It is open by appointment only from Monday - Friday, as well as one Saturday per month. Click here to read more and to book an appointment!
If you wish to contact us: click here to email us, or call us on +44(0)1908 319937.
For more updates and to see more about our new shoes, click here to follow us on Instagram and click here to join our mailing list!