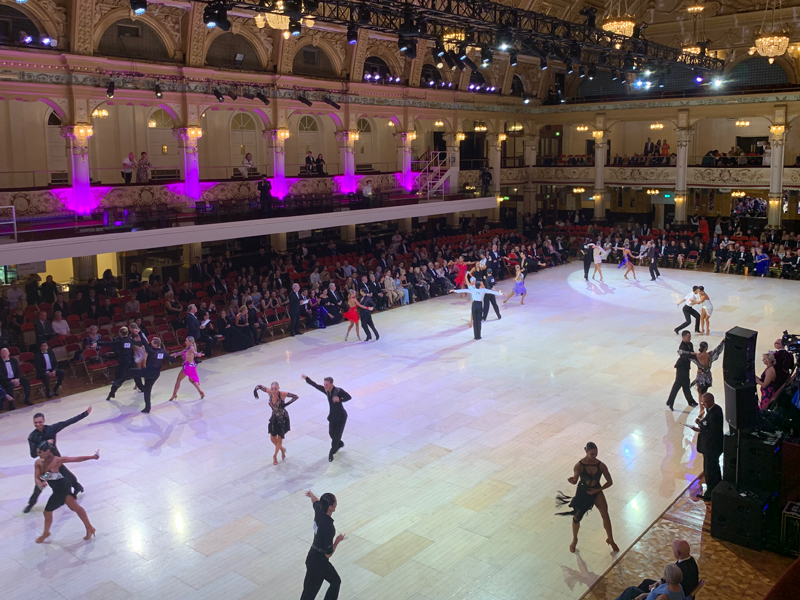 We're going to be in Blackpool for the European Championships & Junior Blackpool Dance Festival from 7th - 14th April!
We're excited to get back up to the home of Ballroom for the first time this year over the Easter weekend and we'll have a pop-up store for you to visit in the foyer area of the new conference centre part of the famous Blackpool Winter Gardens.
We'll have a range of our most popular designs available to try and buy and we'll also be able to take orders of made to order shoes which can be shipped directly to you after the event. We'll have stock for adults, juniors and juveniles as well as all your essential accessories!
If you're attending as a dancer we'd love to help you find the right shoes to take to the floor, and if you're a dance school/shop owner then we'd also love to take the opportunity to talk you through our collection and see whether there are any opportunities of working together.
We'll likely be open from 10am every morning, closing around 5pm but times will be determined a bit closer to the event and follow us on Instagram @idsdanceshoes to keep up to date with the latest!
We hope to see you there and we wish all competitors good luck!
You can also visit our factory shop if our home in Milton Keynes is more practical for you. It is open by appointment only from Monday - Friday, as well as one Saturday per month. Click here to read more and to book an appointment!
If you wish to contact us: click here to email us, or call us on +44(0)1908 319937.
For more updates and to see more about our new shoes, click here to follow us on Instagram and click here to join our mailing list!