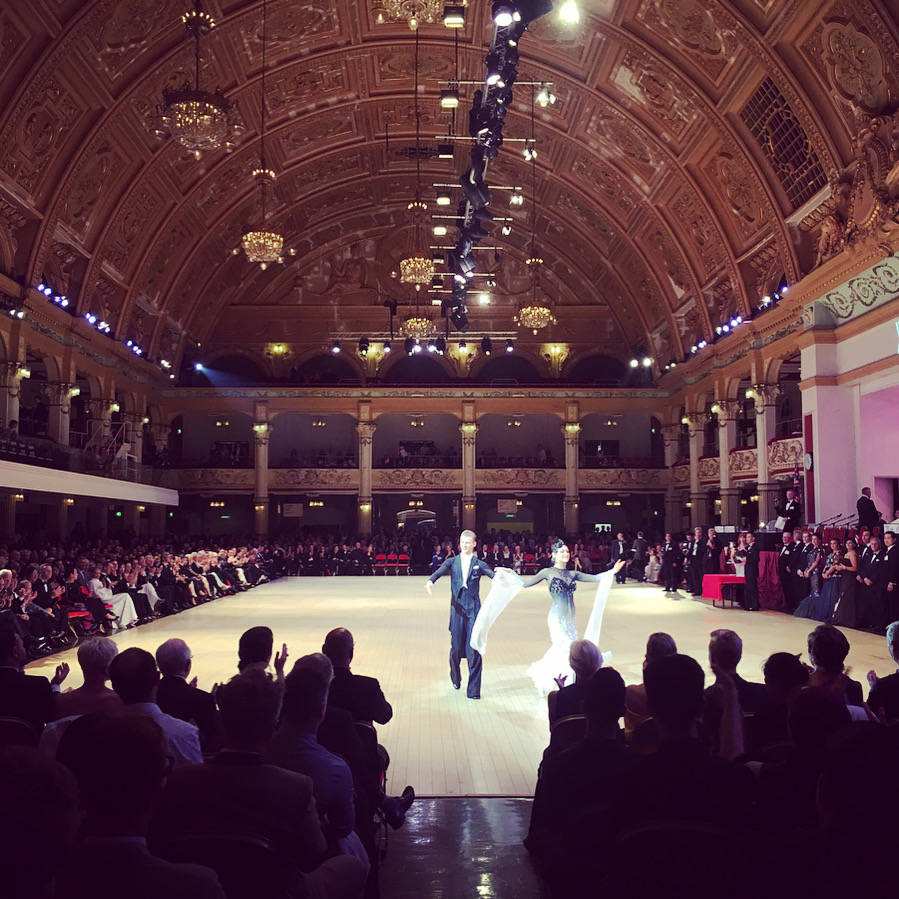 After 2020 was sadly deprived of a Blackpool Dance Festival, we're delighted to see this years event go ahead and we'll be exhibiting there from 27th August to 2nd September!
We'll be one of just a few businesses there and all stands will be in the horse shoe area of the famous Blackpool Winter Gardens, which you can access nearby the entrance to the Empress Ballroom.
Understandably, with fewer dancers able to attend the event this year due to travel restrictions, we do have a smaller stand space to normal and also a bit less stock too, so if you do need shoes then we do recommend visiting us as early as possible!
We will have, as always, a range of our most popular competition shoes as well as teaching/practice shoes too.
New styles including our ICS Vista, Artiste SS and Romeo will be available! You'll also find Tempo and Jazz! Aside from shoes, we'll also have a selection of DanceCos Tanning Company products available too.
Opening hours are yet to be confirmed as we understand there will be a different timetable than usual. Please note that in order to help keep things safe, we'll only allow a certain amount of people on our stand at anyone time, so we do kindly ask you to be patient if we can't quite see to you straight away. We will also be encouraging the wearing of face coverings when on our stand.
We look forward to seeing you all!
**
For more updates and to see more about our new shoes, click here to follow us on Instagram and click here to join our mailing list!