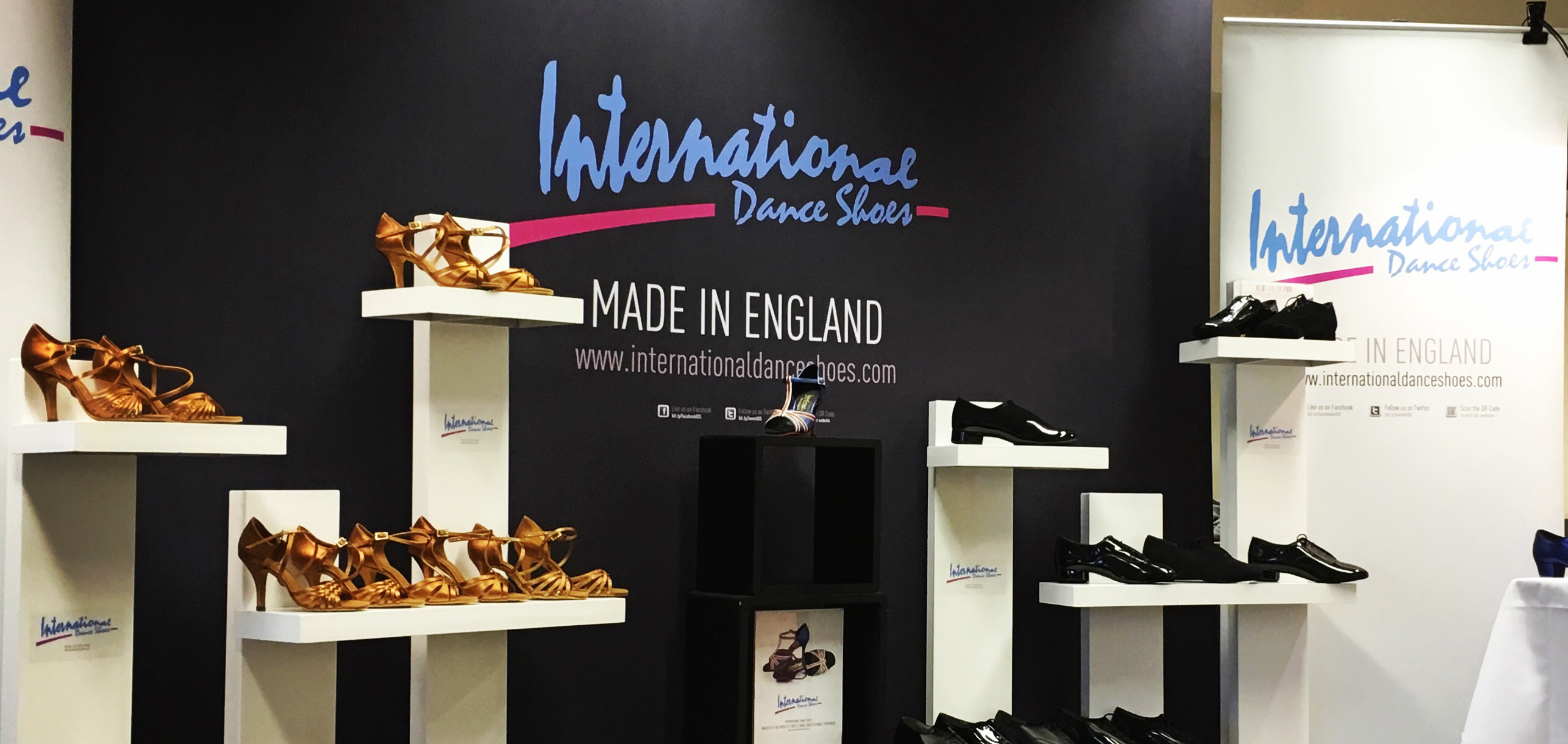 ORDER NOW AND COLLECT YOUR SHOES AT THE UK OPEN IN BOURNEMOUTH OR AT CHRISANNE CLOVER IN CHEAM!
2017 is not far off and with that, the first major event of the dancing calendar is already upon us. The UK Open Championships at the B.I.C. in Bournemouth is a favourite event of the year for many dancers and it's one we look forward to as it's always great to welcome all of the world's leading dancers to the UK.
As always, we'll be exhibiting across the road from the B.I.C. in the Royal Exeter Hotel. It's less than a one minute walk and you can view that map by clicking here. Many of you readers will be used to coming to visit us here every year and we're excited to see you all again!
We're offering dancers the opportunity to order shoes in advance of the event and collect shoes from our stand in Bournemouth anytime from Monday 16th - Thursday 19th January, or from the CHRISANNE CLOVER boutique in Cheam before the event, which is just a couple of doors down from the popular Dance Options studio. You can click here for the shop address and upon collection you'll be able to view their latest collections of stunning dancewear too.
Our Click & Collect service will be FREE from either locations and choosing to pick up your shoes in advance of the event means that there will be no worries if we don't bring your particular style / fit / size to Bournemouth.
To use the service, please order your shoes online as usual but when choosing a shipping address, please use a UK address when filling the shipping address (perhaps the address of the hotel you will be staying at). Using a UK address will enable the options of Collection in Bournemouth, from CHRISANNE CLOVER, or from our factory here in Milton Keynes. We will reply to you to confirm the option before processing the order, so please respond to this email from us.
The option to Click & Collect your order for the UK Open will be removed as of the 8th January due to it being too close to the event, so be sure to place orders before then.
If you have any questions at all, please feel free to email us ( sales@ids-danceshoes.co.uk) or call us on +44(0)1908 31997.
For further updates, please make sure you're following us on the social media channels below!