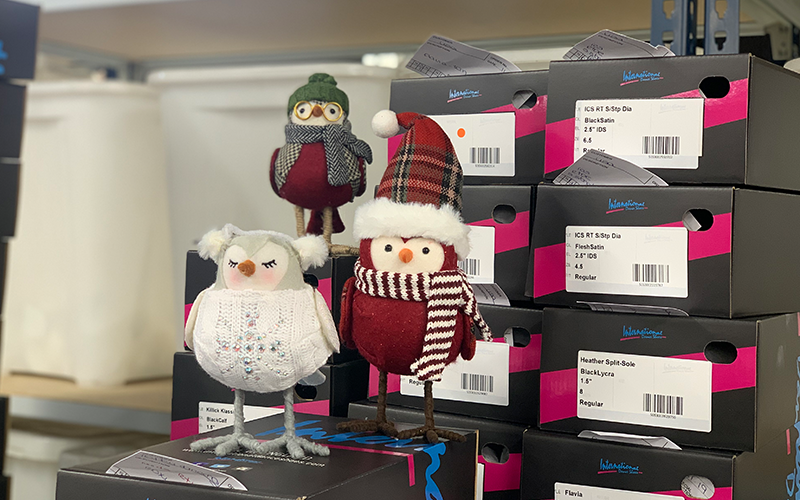 Our factory will be closed for the Christmas break from 22nd December, reopening on 5th January
Our annual Christmas factory shutdown will start from 5pm on Thursday 22nd December and we'll reopen on Thursday 5th January.
Whilst orders for made to order shoes placed up to around the 8th December are likely to be made and shipped before we close the factory, orders placed after might not ship until completed in the new year when our refreshed production team return!
During the holiday period, as always we'll still have a few people in the office available to answer any questions you may have and to ship any orders of in-stock shoes, however, as per the notices on the checkout pages of our website, any made to order shoes will be made from when we re-open.
If you need anything quickly - please keep an eye out for the products displayed as 'In Stock' as those are the ones we'll be able to send out! Please note this is all subject to availability as we can run out of stock during these periods. If you have any questions or queries on anything at all then use the contact details further down in this post to get in touch.
Our factory shop is also open throughout most of the shutdown period by appointment only. For more information on our opening times and to book an appointment, please click here.
If you wish to contact us then click here to email us, or call us on +44(0)1908 319937.
For more updates and to see more about our new shoes, click here to follow us on Instagram and click here to join our mailing list!
Have a wonderful Christmas!!