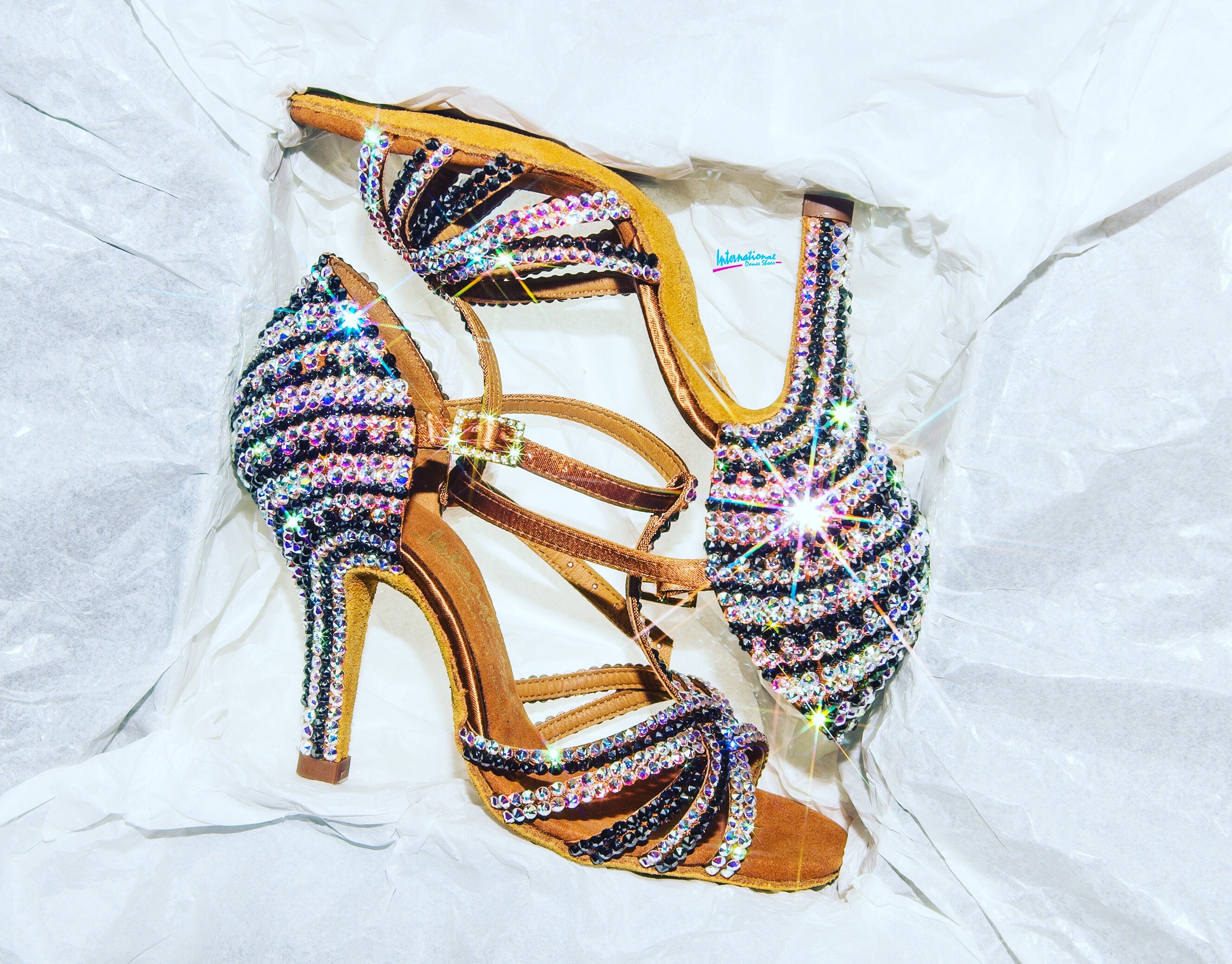 Get Creative with your shoes with Swarovski Crystals!
We've added a huge range of Swarovski XIRIUS Crystals to our website so you can get creative with your shoes! We have added 74 different colours and have them available in both SS16 and SS20 sizes. We know many dancers out there love to embellish their shoes, so now you can order your Swarovski Crystals with your shoes!
The crystals which we have available are the latest XIRIUS cut, which Swarovski have announced as their most brilliant crystal yet and take crystals one step closer to the diamond. The range features some amazing colours and with 74 colours available we'd love to see what designs you come up with!
We have a couple of designs available as part of our 'Stoned by Lauren Hemera' collection, with the simply stunning 'Bela by Lauren' featured in the image above. Lauren Hemera creates some incredibly beautiful designs for herself and for us and you can take a closer look at her two designs by clicking here.
To shop our collection of Swarovski XIRIUS crystals, then click here!
**
If you have any questions at all, please feel free to email us ( sales@ids-danceshoes.co.uk) or call us on +44(0)1908 31997.
For further updates, please make sure you're following us on the social media channels below!
Thanks for reading!