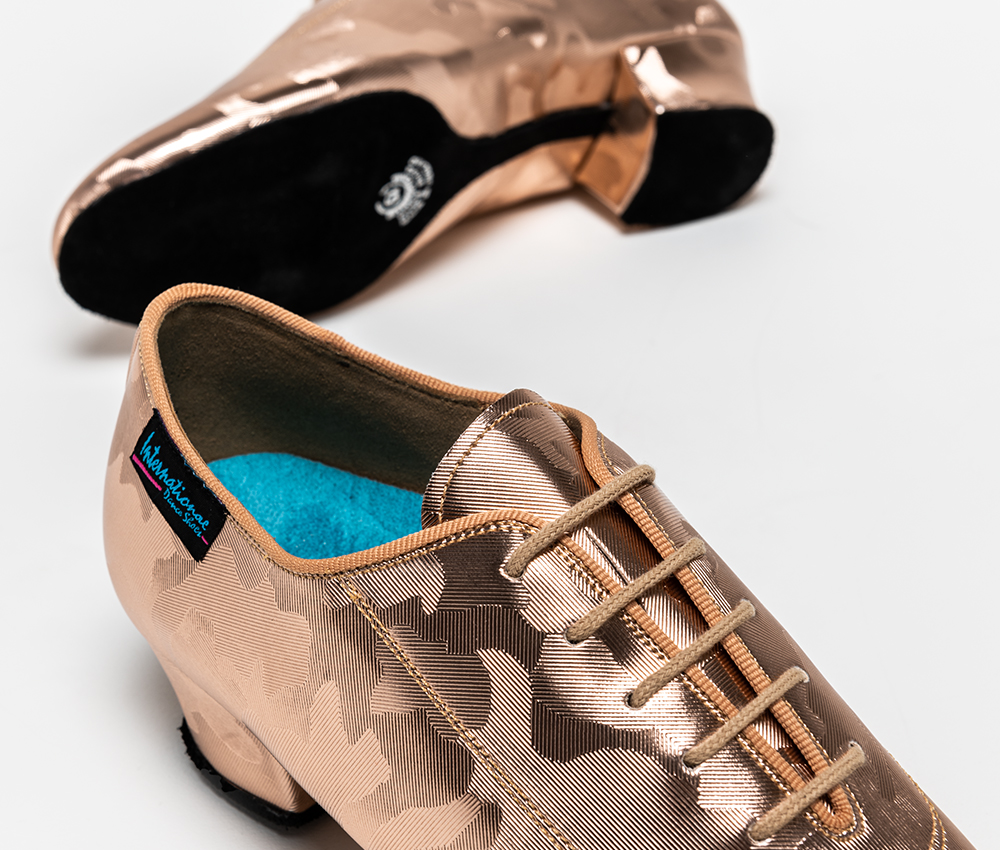 THE RAREST: VOL. I: HEATHER SPLIT-SOLE - METALLIC ROSE GOLD CAMO
Introducing the first shoe in our series of THE RAREST: a series of unique shoes where production will be limited to a very, very small amount.
To get your hands on (feet into) a pair of these, you'll have to enter a draw (below). Winners will be selected at random and then invited to place an order for the shoes which must be completed within 48 hours, or the opportunity will be passed onto someone else! You're not winning the shoes, you're winning the chance to be one of just a few people in the world with the opportunity to buy them!
The first shoe available in this series is our legendary teaching and practice shoe for ladies, the Heather Split-Sole, in this incredibly textured Metallic Rose Gold Camo fabric. Its striking textured metallic finish is delightfully complimented with colour matched stitching, laces and binding, demonstrating the finest of attention to detail.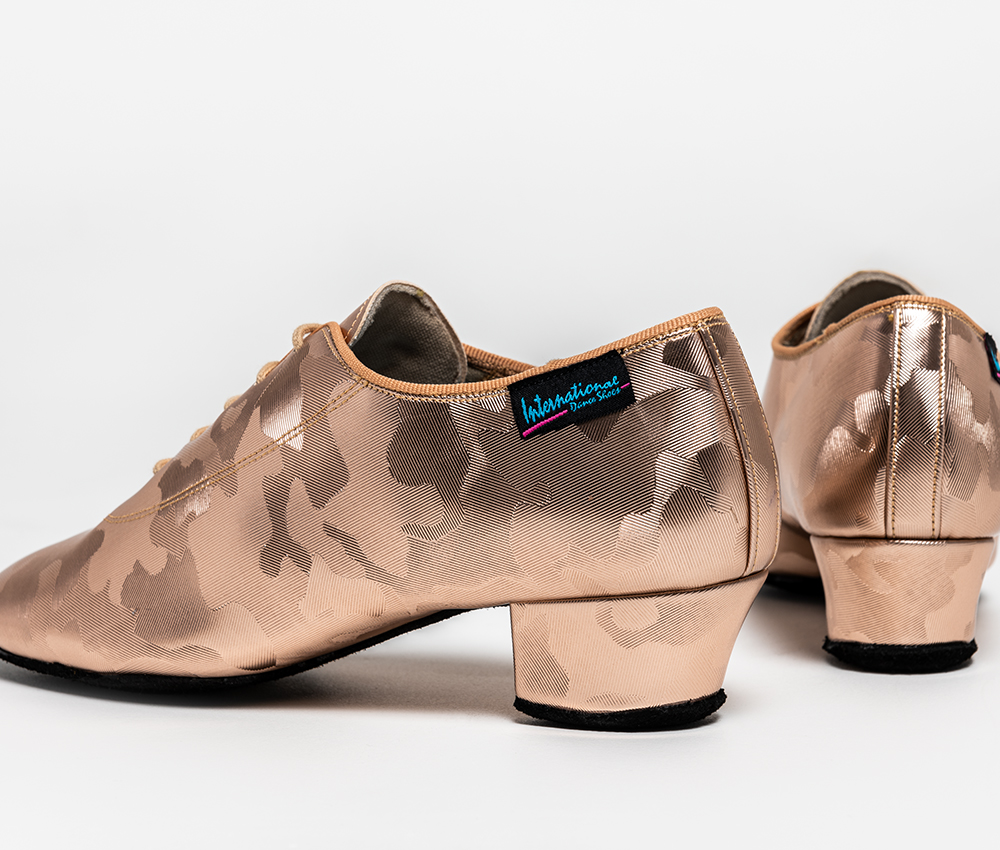 Inside, it's made just like our usual Heather Split-Sole shoes, with padding from the back of the heel to the tip of the big toe and specially designed arch support units to provide the right support in the right place to not only make the shoes incredibly comfortable, but to also support correct foot alignment ( click here to read more about our focus on comfort and health in our shoes).
We use a soft foam lining to create a glove-like fit and there is padding underneath the heel which makes for a smoother dance and helps to absorb shock, protecting your bones during those long days in the ballroom.
To be in with a chance of getting one of just a few pairs, click on "enter now" at the bottom of this page. The deadline for entries is Monday 28th September at 5pm and we'll notify winners on the 29th September by 5pm, and winners will then get 48 hours to complete their purchase. Entering involves signing up to our mailing list, so if you're unlucky on this occasion, you'll be first to know about upcoming draws!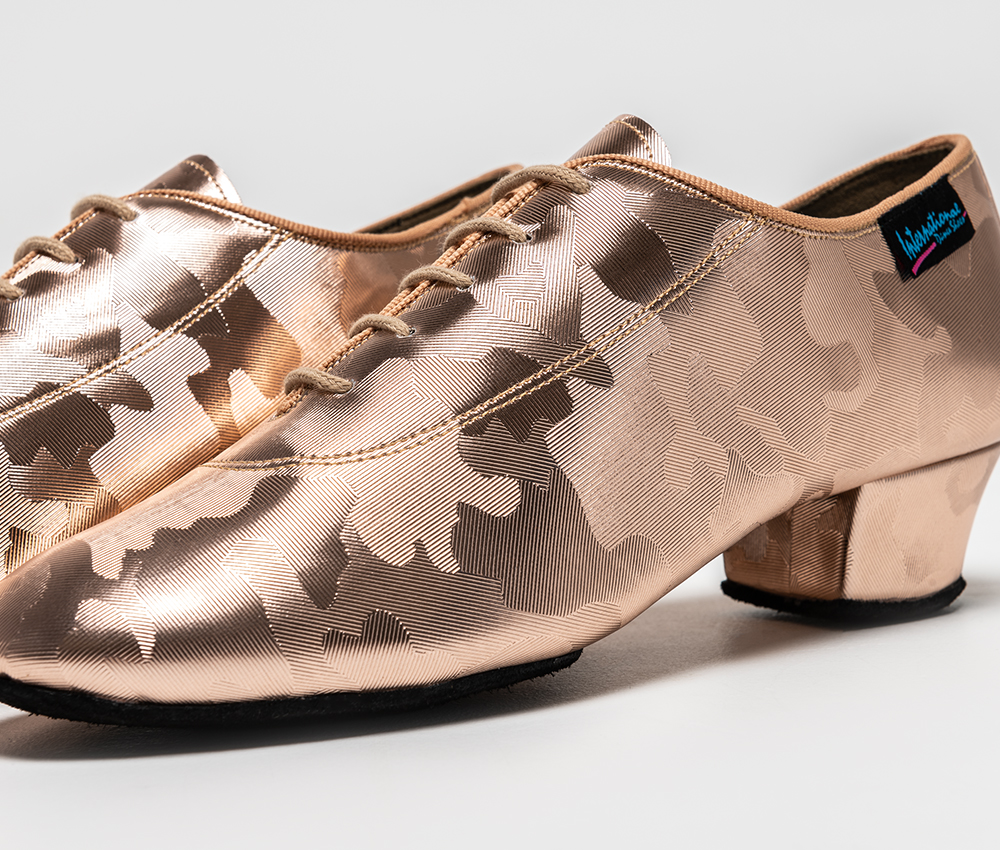 Winners will be able to choose a UK size from 2-8 and have shoes made in a regular, wide, extra wide or narrow fitting.
Shoes will be considered bespoke and they will be non-returnable/non-refundable and if you want to make the shoe even more unique, you could also have a blue sole or have the XG Sole added for better grip on more slippery floors.
When you confirm your order, the prices of the shoes will be £125 (or £104.17 if you are outside the European Union) and shipping will be charged in addition. Please note that discount codes will not be valid on orders of these shoes and payment invitations will be sent to the winners with the shipping price included. Once paid, orders will be made up and sent around the middle of October.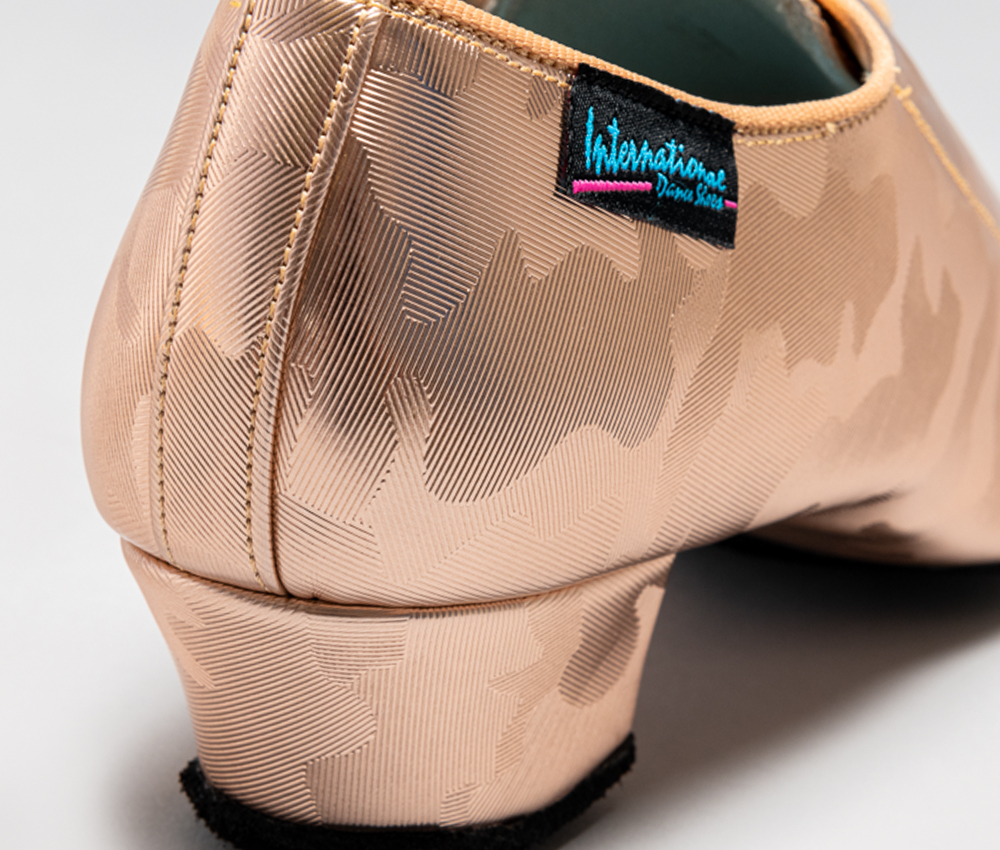 HEATHER SPLIT-SOLE
METALLIC ROSE GOLD CAMO
ENTRY DEADLINE HAS PASSED
PRICE: £125 | ENTRY DEADLINE: 28/09/20 5PM (UK TIME)
*
We hope you find this as exciting as we do and to be first to hear of future releases in this new series, click here to follow us on Instagram and click here to join our mailing list!