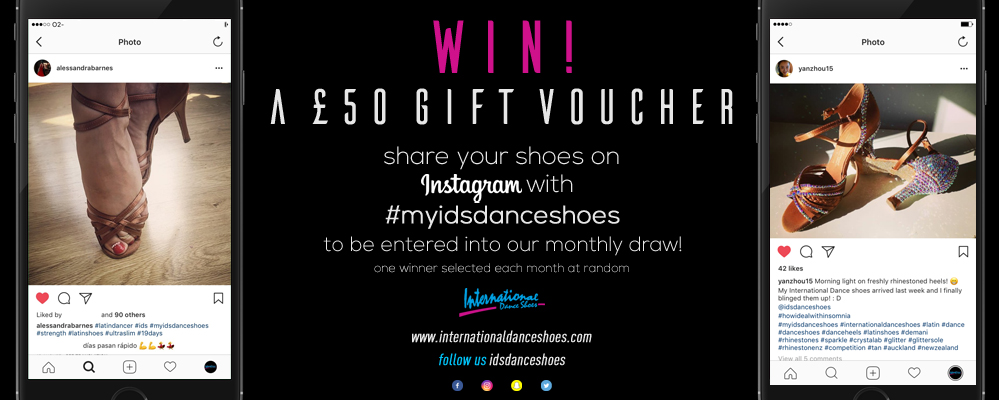 Do you want to win a £50 Gift Voucher?!
Every month we're going to be giving away a £50 Gift Voucher to one of our lucky Instagram followers!
We've noticed lots of dancers posting photos of our shoes to their Instagram pages and tagging @idsdanceshoes and we love to see all these amazing photos of you and your new shoes! So to say thank you for sharing your photos; from this month we'll randomly select someone who has shared a photo of our shoes and they'll receive a £50 Gift Voucher as a prize!
So to be in with a chance of winning:
Firstly, make sure you are following us on Instagram (click here to follow)
Upload your photo of your International Dance Shoes
Tag and mention @idsdanceshoes and use #

my

idsdanceshoes!
We'll pick a winner each month and share the winning photo on our page too!
Check out some of the posts we've enjoyed in the photo above! We'll announce the winners at the end of each month on our Instagram and Facebook pages so make sure you're following us!
Thanks for reading and we look forward to seeing your photos!