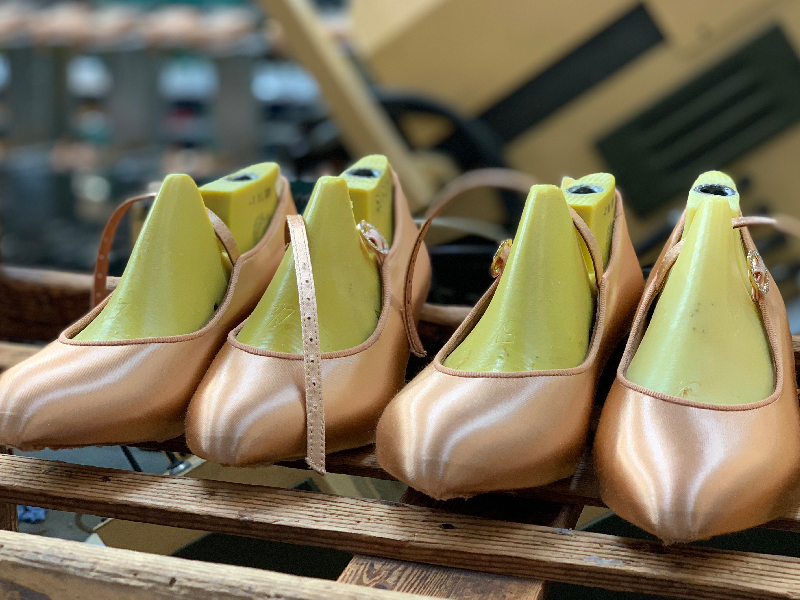 This post is now a little out of date! Click here to see our latest updates on our Coronavirus Updates blog!
We're excited to announce that we're opening our factory from Monday 1st June to Thursday 4th June so that we can fulfil some urgent orders for some of our customers, and today we have opened up our website to accept 'made to order' shoe orders too so we can make them whilst we're open!
As some countries begin to allow dance shops and schools to open, we have had some requests to fulfil new orders as well as orders that we couldn't finish before our factory closed on the 25th March as a result of the coronavirus outbreak here in the UK.
We will only be opening for a short time and with a limited team working because whilst some countries are re-opening, many restrictions remain in place.
Whilst we have been closed, you have only been able to order from what we have in stock with any 'made to order' shoes being unavailable.
We have opened our website to accept orders of made to order shoes from now until midnight on Monday 1st June. By opening our website during this time will mean we have enough time to make online orders and ship by Monday 8th June at the latest.
You can also get 10% off on your order using the discount code KEEPDANCING at the checkout!
Having made this decision we're really excited to see our staff again! Inviting a limited team back to begin with also means we're able to operate easily with social distancing measures in place which is what we're working on right now in preparation of reopening.
Please note that whilst we're aiming to make any 'made to order' shoes and will be able to make shoes with different coloured soles, some shoes (including bespoke shoes) may still be unavailable.
We're really looking forward to getting back to work and getting some shoes made. If you do need shoes which are usually made to order, we do encourage you to place orders now. After this period we will close again but we hope it won't be for as long!