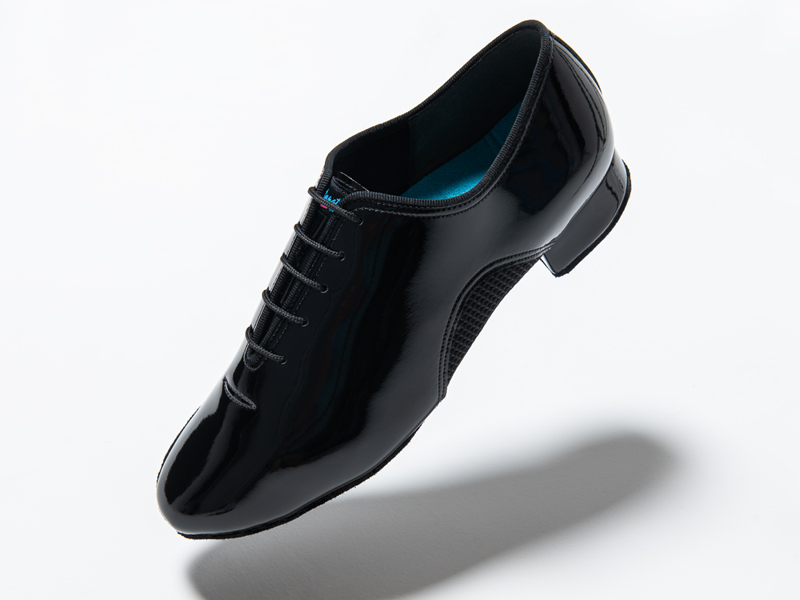 New for Men's Ballroom: Romeo - Black Patent
With the success of our 'Contra' and 'Contra Pro', we've not been rushing to create a new shoe for our Men's Ballroom collection but pre-lockdown we'd been thinking of adding a fresh new look to the mix and we're pleased to introduce our latest design, 'Romeo'.
The difference is all in the look. The top of the upper is clean and elegant, and the arches feature mesh inserts, making the shoe more flexible and more breathable. The shoe is made on the same last as our 'Contra' and 'Contra Pro' so if you wear either of those, your size will be the same.
One thing that we're especially renown for is comfort and much like all of our shoes for Men's Ballroom, the ultimate in comfort comes as standard. Gel padding is layered on top of the insole from the back of the heel right through to the tip of the big toe, with specially designed arch support units to help with foot alignment (you can read all about the comfort and health elements of our shoes by clicking here). We include cushioning underneath the heel too, which creates a smoother dance and absorbs shock, protecting your bones.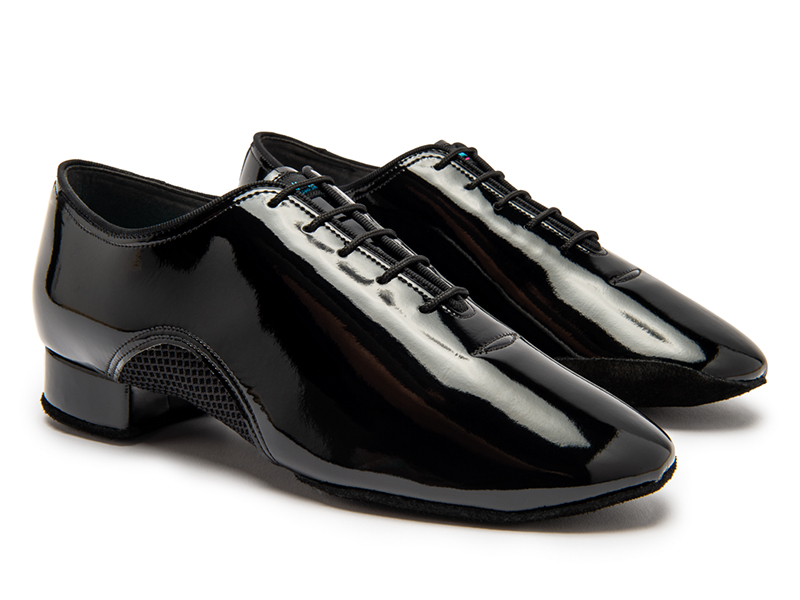 Like the 'Contra Pro', the 'Romeo' features our specially developed sole design which wraps the suede around the inside edge of the big toe, which means smoother movement and a better connection with the floor when using the inside edge of your foot. This design also helps to protect the upper material, ensuring your shoes stay in pristine condition for longer.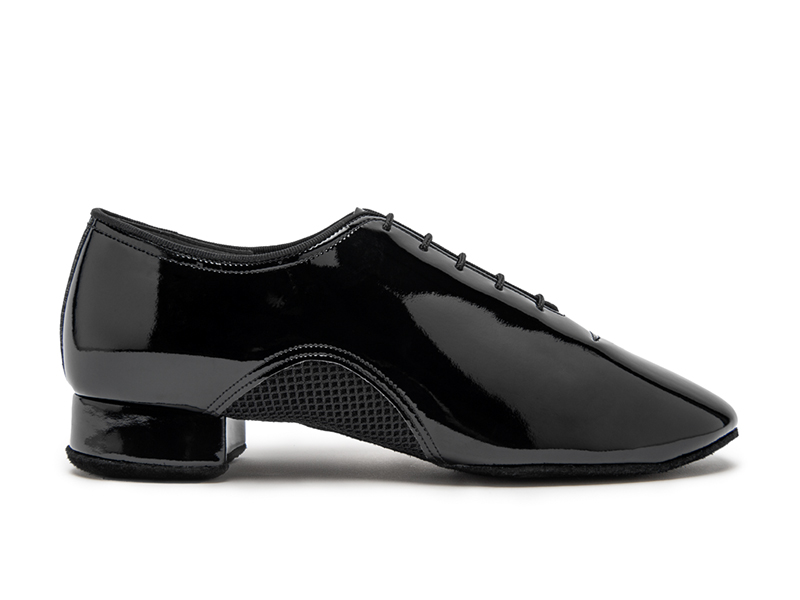 In the beginning, this design will be made to order, and like all of our shoes can be ordered in fittings from narrow through to extra wide.
For the name, we chose 'Romeo' because a good friend of ours (former professional, former employee and now local dance school owner/dance teacher) has constantly proposed a clean design without the stitching around the laces. Accursio Romeo is fortunate to have an excellent surname, which is one fitting for a stylishly designed Ballroom shoe!
The shoe prototype was displayed at the Danzainfiera event in Firenze, Italy at the end of February, just before the world went into lockdown. The positive feedback ensured that it was always going to become part of our collection and we're delighted to now make it available at a time when dancers in the UK and across the world are beginning to get back into dance schools.
The new 'Romeo' is available online now and you can order it by clicking here. If you're local, you can click here to read more about visiting our factory shop (you need to book an appointment in advance).
For more updates and to see more about our new shoes, click here to follow us on Instagram & click here to join our mailing list!