The UK Open Dance Championships are over for another year and what a great start to 2020 it has been! First of all, we would like to congratulate all the dancers that danced in the first major of the year. We are so proud to see so many great results achieved by our #IDSEliteTeam couples. Scroll through here to find out more and click on any name to find out what they wear!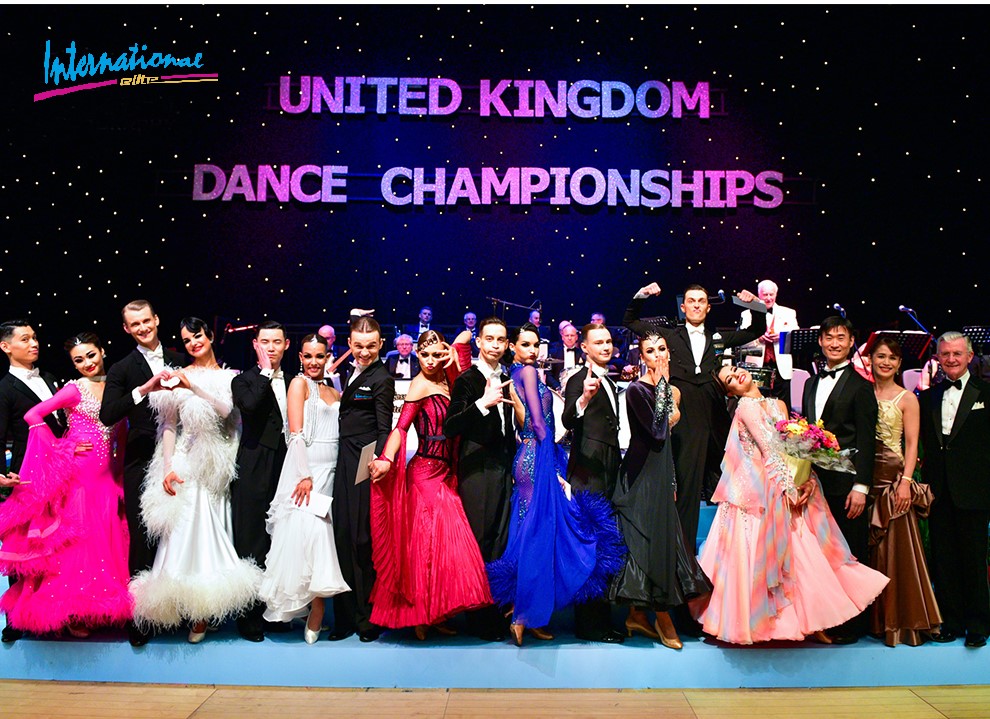 Our Ballroom dancers had lots of success this week starting with a new Amateur Ballroom Champion being crowned. Kyle Taylor & Izabela Skierska (England) took 1st place after performing with exquisite technique from their first round right through to their final dance. Igor Reznik & Maria Polishchuk (Ukraine) finished in 2nd place in their 4th consecutive final at this championship. This young couple are flying in the Amateur field and nothing can stop them. In 4th place was Artem Kuklin & Lika Dikaya (Ukraine), stepping up one place from last year. Eric Li & Liis End (China) made it to 5th place after putting on a super performance. Alex Gunnarsson & Ekaterina Bond fought for their place in the final, this year, and it was so well deserved. They finished this final in 6th place after a day of fabulous dancing. Completing this incredible final, in 7th place, was Jianan Peng (Phillip) & Jia Ci Zhong (Joanne) (China) which was a massive improvement, jumping eight places up, from last years 15th place at the UK Open. Six of the seven couples in the final wear our shoes!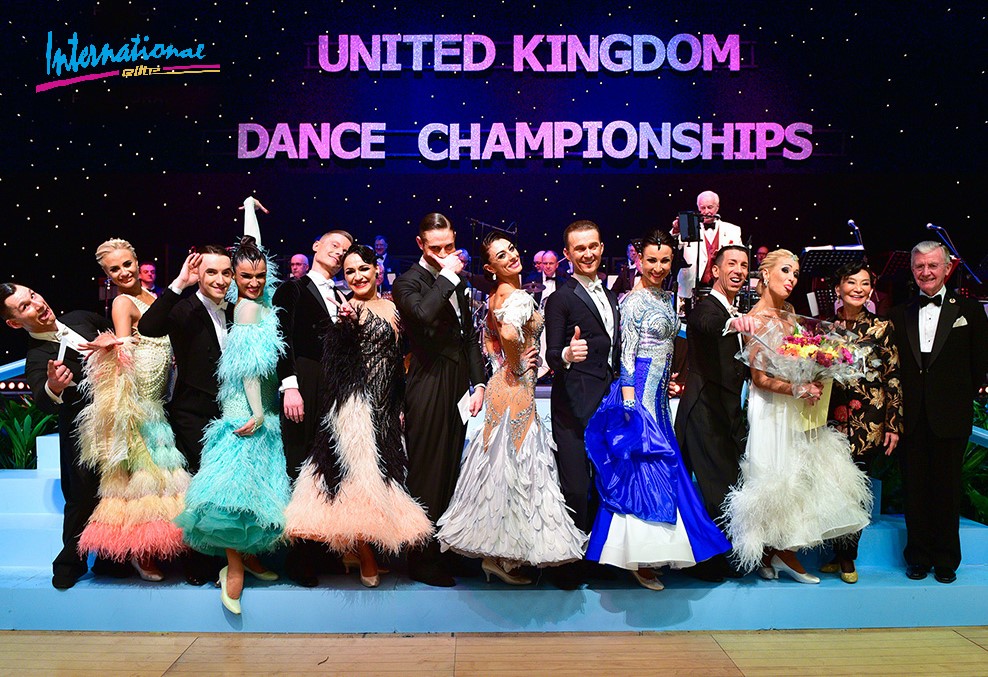 In Professional Ballroom, Valerio Colantoni & Monica Nigro (Italy) finished in 3rd place, exciting the audience with an elegant yet enthusiastic performance from start to finish. Stanislav Zelianin & Irina Cherepanova (Russia) held onto their 4th place position in the final for the second year in a row! In 5th place of this sensational final was Stas Portanenko & Nataliya Kolyada (Ukraine), making this challenging final for the second year running.
The Amateur Latin final was one of the most exciting yet! Petar Daskalov & Zia James (England), the current UK Closed Amateur Latin Champions, finished in 2nd place which is their best result yet! Salvatore Sinardi & Viktoria Kharchenko (Italy) jumped two places since last year, finishing 3rd and they certainly deserved it! Completing this electric final in 6th place was Tagir Mansurov & Sasha Kondrashova (USA), which was their first ever major final and a massive improvement from last year where they finished the semi-final in 12th place!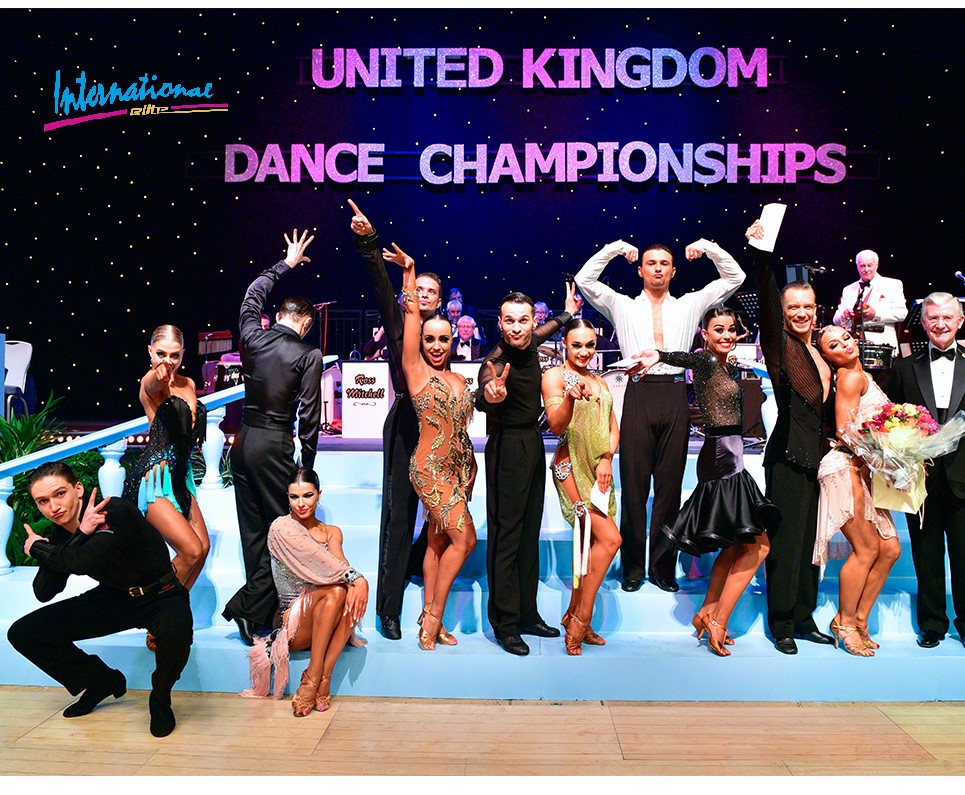 Not forgetting some other special #IDSEliteTeam couples who did us proud: In the Amateur Latin, Joel Lopez & Kristina Bespechnova (Spain) were so close to making the final, while Carlos Gu & Susan Sun (China) followed up an outstanding Royal Albert Hall appearance by finishing in 9th place of this fantastic semi-final. In the Amateur Ballroom, Ilya Golovchenko & Kristina Bogoslavskaya (Russia) finished in 8th place just missing out on the final and Angelo Gaetano & Clarissa Morelli (USA) were just behind in 9th.
Gaetano Iavarone & Emanuela Napolitano (Italy) reached the semi-final of the Professional Ballroom Championship, finishing 7th, missing the final by just two marks while the former Amateur Ballroom Champions, Fedor Isaev & Anna Zudilina, finished in 9th place. What an incredible result for their first ever competition dancing as professionals.
In the semi-final of the Professional Latin Championship, the current UK Closed Professional Latin Champions, Gunnar Gunnarson & Marika Doshoris (England) made their mark, finishing 10th in this challenging competition.
We also saw some success from our #IDSEliteTeam in the Rising Star competitions! In the Amateur Ballroom, Xie Cong Xian (Peter) & Luo Yuting (Amelia) (China) finished in 2nd place, while Glenn Richard Boyce & Caroly Jänes (England) finished 5th. Damiano Soldati & Laura Fox (England) finished 4th in the Professional Ballroom Rising Star, while Ben Taylor & Stefanie Bossen (England) finished 6th.
It is safe to say that 2020 has started with a bang with these amazing results. We are grateful to all our customers and sponsors for allowing us to be a part of your dancing journey. To all of you that visited us in the Royal Exeter Hotel, just across the road from the Bournemouth International Centre (B.I.C), thank you! Like at every event, it was a pleasure to see some familiar faces at our stand, while at the same time meeting new people also.
Now let's see what else is to come in 2020!