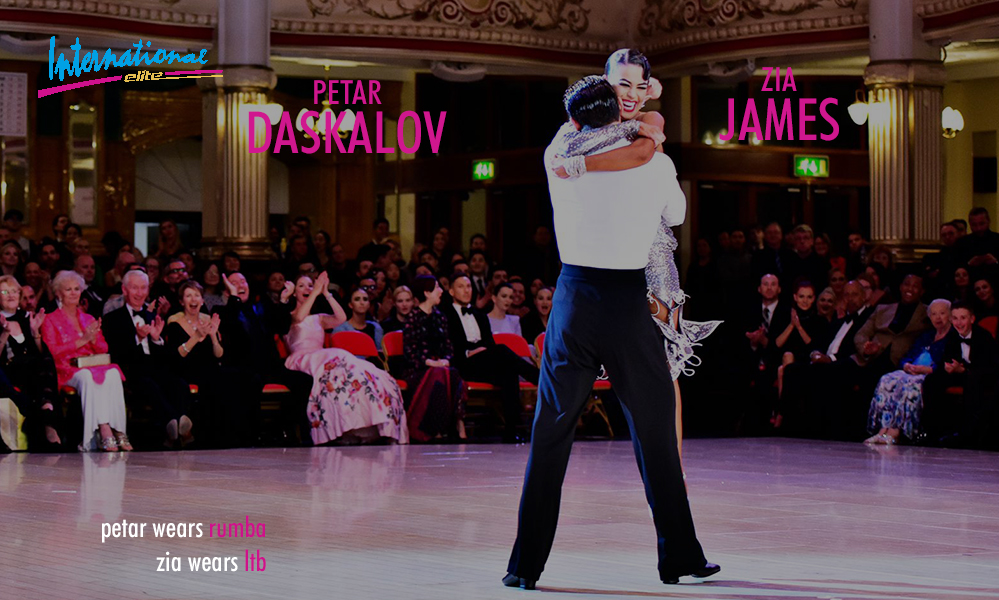 Blackpool is over for yet another year and as always the Blackpool Dance Festival is never one to forget. We would like to congratulate everyone who danced in Blackpool. Each and every one of you are a great part of Ballroom and Latin dancing and no matter what category or placing, you are all winners. It was great to see many new and returning customers on our stand addicted to International Dance Shoes!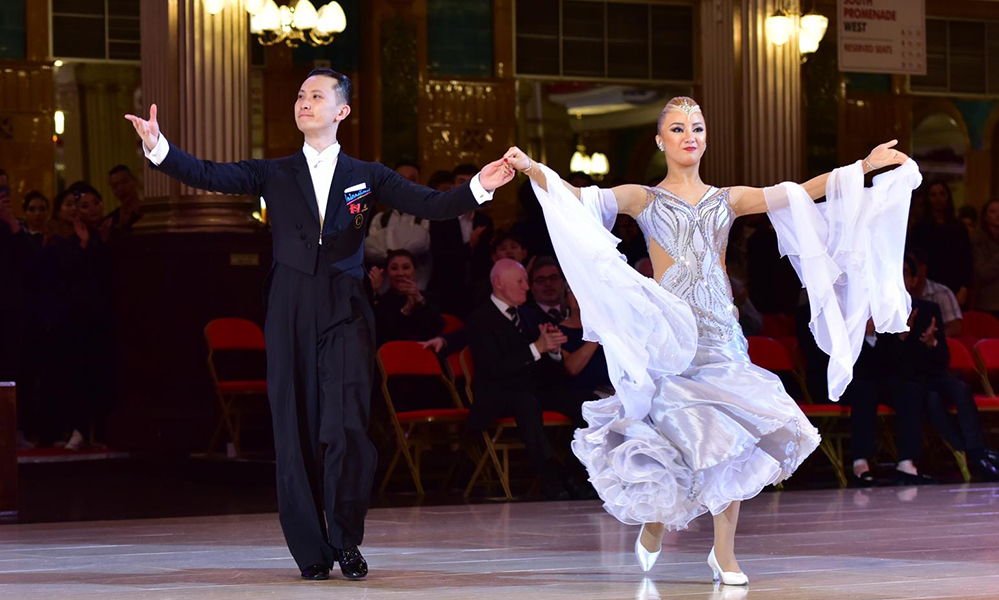 Our #IDSEliteTeam did us proud like they always do leaving Blackpool with many great results, trophies and memories to cherish forever.
In the Rising Star Professional Ballroom we saw Charles & Sara, former Amateur Ballroom World Champions, take 1st place with Artur Tarnavskyy & Anastasiya Danilova winning the Professional Rising Star Latin which was the next step up the ladder for this fantastic couple following their 2nd place result at the start of the year.
Charles wears our 'Contra Pro' with Sara wearing 'ICS RoundToe' and in the Latin, Artur wears our 'Rumba' & Anastasiya wears our 'Bela'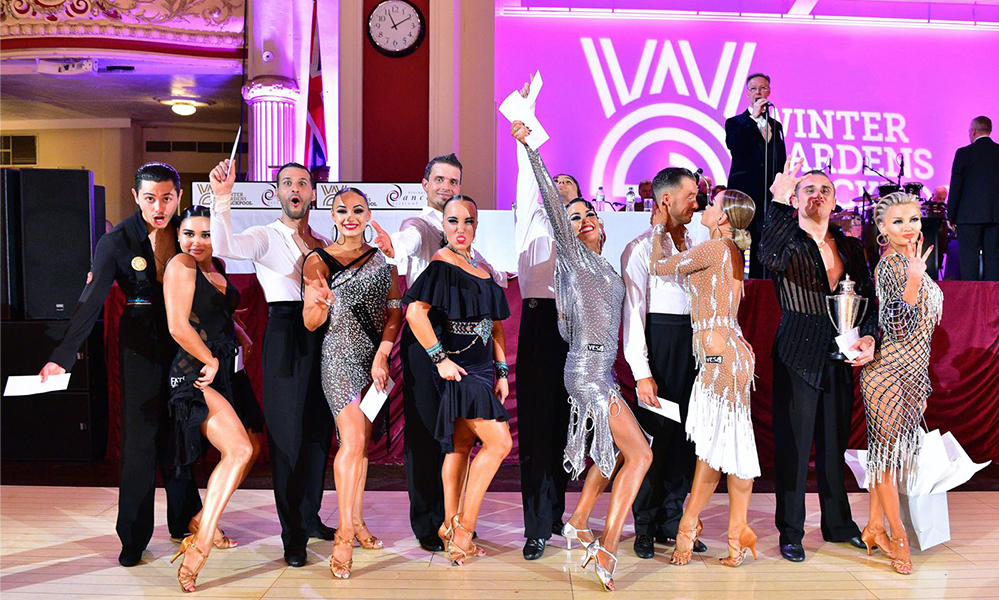 The Amateur Latin Championship was certainly a night to remember! Not only did we see some sensational dancing from start to finish but we also witnessed our very own Petar Daskalov (wears Rumba) & Zia James (wears LTB) take 3rd place for the first time ever in a major championship! Their reaction showed just how much it means to them and we couldn't be more proud of their achievement knowing just how hard they work. Our wonderful Salvo Sinardi (wears Rumba) & Viktoria Kharchenko (wears Bela) finished fifth after their dancing was on fire from their very first dance. Completing this final was of course the fabulous Austin Joson (wears Rumba) & Nino Dzneladze (wears Neeve) who as always put on a brilliant and captivating performance.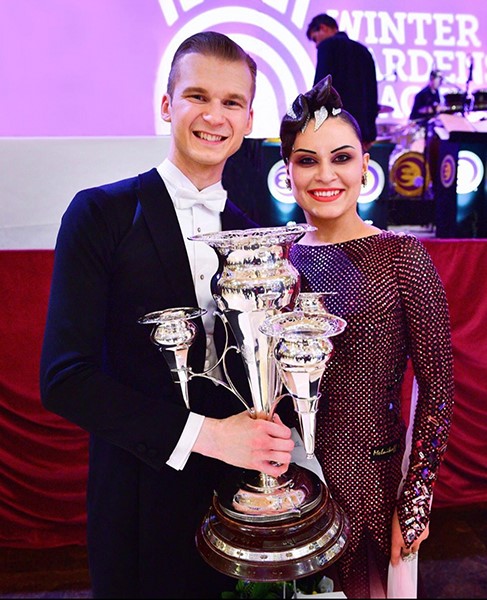 In the Amateur Ballroom Fedor Isaev (wears Contra Pro) & Anna Zudilina (wears ICS RoundToe) were crowned champions for the second year in a row! Igor Reznik (wears Contra Pro) & Maria Polishchuk ( wears ICS RoundToe) found themselves in 3rd place while we saw Eric Li (wears Contra Pro) & Liis End (wears ICS SuperStar) finish in 5th place at their first Blackpool together which was an incredible achievement. Completing this final was Artem Kuklin (wears Contra Pro) & Alika Dikaya (wears ICS RoundToe) who have moved up 2 places since last year when they were 8th in the semi final. Making it to the 2019 Amateur Ballroom semi final was Jianan Peng (Phillip) & Jua Ci Zhong (Joanne), Alex Gunnarsson & Ekaterina Bond, Alex Plant & Leanne Han, Ilya Golovchenko & Kristina Bogoslavskaya and finally Angelo Gaetano & Clarissa Morelli!
Gunnar Gunnarsson (wears Killick Klassik) & Marika Doshoris (wears Mia T-Bar) made all five semi finals where they were placed 10th in all dances other than the Paso where they finished joint 8th! A great result from the current UK Closed British Champions!
In the Professional Ballroom we saw Valerio Colantoni (wears Contra Pro) & Monica Nigro (wears ICS SuperStar) take three 3rd places and one 2nd place after a consistent performance of elegance. Stanislav Zelianin (wears Contra Pro) & Irina Cherepanova (wears ICS RoundToe) made all four finals finishing with two 6th places, a 5th and one 4th. That was certainly the best birthday Stanislav could have wished for! A big well done to Stas Portanenko (wears Contra Pro) & Nataliya Koliada (wears ICS RoundToe) who made the final of the Quickstep and finished in an outstanding 4th place after a super energetic performance!
Professional Ballroom was incredible as it always is only missing our very own Arunas Bizokas (wears Contra Pro) and his beautiful partner Katusha Demidova following their announcement of retiring after the Team Match. They have been idols to many dancers over the years and their presence on the competition floor will be greatly missed. We wish them luck with their future off the competition floor.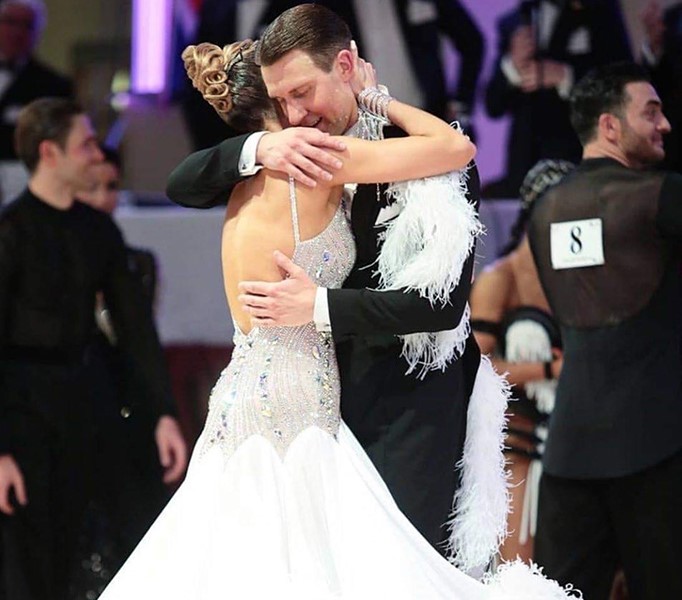 The very young and talented Glenn-Richard Boyce (wears Contra Pro) & Caroly Janes (wears ICS RoundToe) danced beautifully in the under 21 Ballroom where they finished in 5th place. This is an incredible result for such a young, yet so very experienced couple in their first ever adults Blackpool.
Eric (wears Contra Pro) & Charlotte Voorn (wears ICS SuperStar) from the Netherlands, did exceptionally well becoming the 2019 Over 50's Ballroom Champions and they came to visit us the following day with their beautiful trophy!
We would also like to congratulate our American Smooth dancers for putting on a fantastic show for the second year in a row in Blackpool. Max Sinista (wears Contra Pro) & Tatiana Seliverstova (wears American Smooth) danced their way into 3rd place of this super final while Slava (wears Contra) & Valeriia Kostianets (wears American Flex) finished up in 5th place! - You can read their blog about American Smooth by clicking here.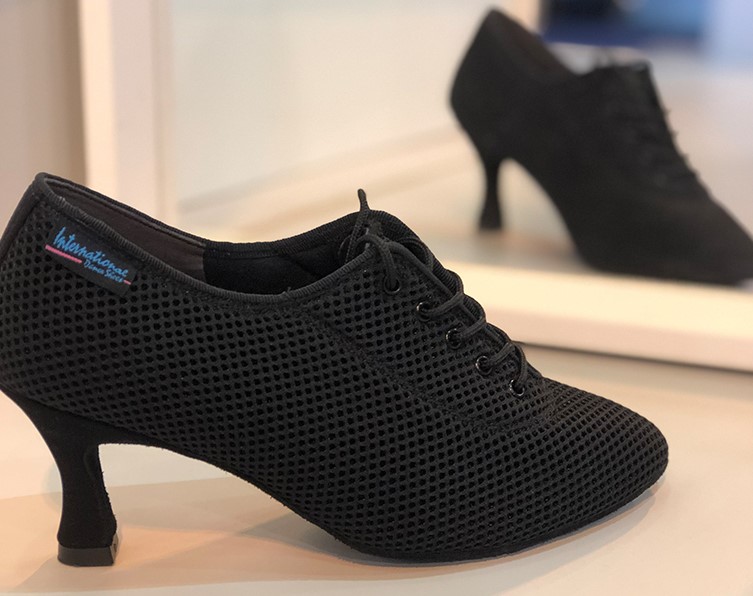 Finally we would like to share with you our newest product launched at the Blackpool Dance Festival. The Roxy is the most recent edition to our teaching and practice range which is both comfortable and practical. It comes with our unique Air Mesh fabric which is breathable and incorporates our comfort padded insoles, especially useful for the many hours of teaching or practising we know you put your feet through . What to know more? Click here to find out!
Blackpool Dance Festival may be over for another year although the hard work never stops and we are back, working hard on new ideas and improvements for the future. While our IDS Roxy is pleased to be reunited with her mini Roxy that so many of you enjoyed meeting!
We hope to see you very soon! - Click here to find out the next event you can get your IDS Shoes!
The IDS Team :)