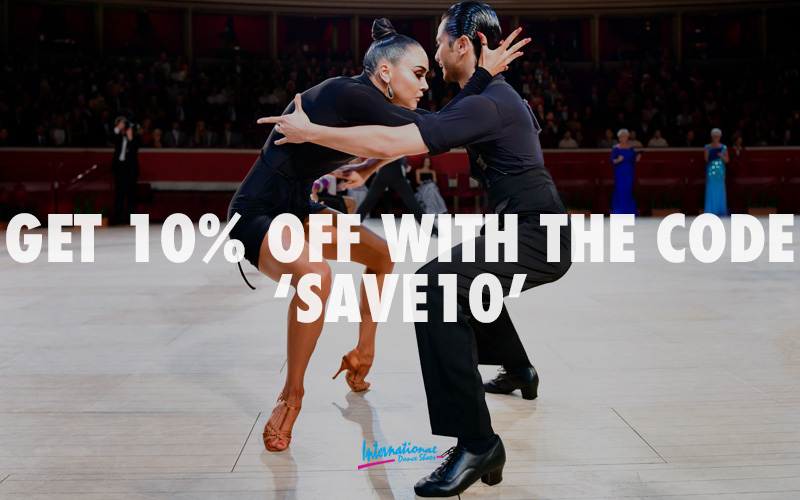 Save 10%, Receive your shoes before Christmas, Get a Free Gift & Maybe even WIN a Pair of Shoes!!!
Until Monday night (26th November) we're offering 10% off on all orders! Use the code SAVE10 at the checkout. All orders over £100 will also get a free gift added to their delivery and for anyone that orders two pairs of shoes (must be International Dance Shoes products) will be entered into a draw to win a third pair for FREE!
The 26th November will not only be the last day to get 10% off, but importantly it's the deadline for orders where delivery before Christmas is guaranteed (subject to instances beyond our control). For UK orders, we do have a little more time for guaranteed Christmas deliveries but we encourage you to order now because it is a busy time of year plus you'll get the benefit of 10% off! For overseas orders, we recommend using faster courier shipping (via DHL/UPS) where offered as these can be easier to track than standardised shipping, and they're faster.
You can save 10% across all products on our website which gives you a great opportunity to save on new innovations like our new XG Sole, Red, Blue and Glitter Soles as well as our Limited Edition practice and teaching shoes and amazing new AirMesh material!
If you're looking for sale stock too, then we have a limited range of sale stock which can be found by clicking here.
10% off is across all products across our website.
For orders that total over £100 we'll add a free gift for you!
If you order two pairs of International Dance Shoes (Dansport shoes are not included) then you'll be added to a draw to win your third pair for free. The winner will be contacted by email on Tuesday 27th November. The winner will be able to choose from any Stock or Made to Order Shoe (Bespoke shoes / special shoes are not included) and it will mean the previous two shoes that were originally ordered can only be exchanged rather than returned for a refund.
**
If you have any questions at all, please feel free to email us ( sales@ids-danceshoes.co.uk) or call us on +44(0)1908 31997.
Thanks for reading!