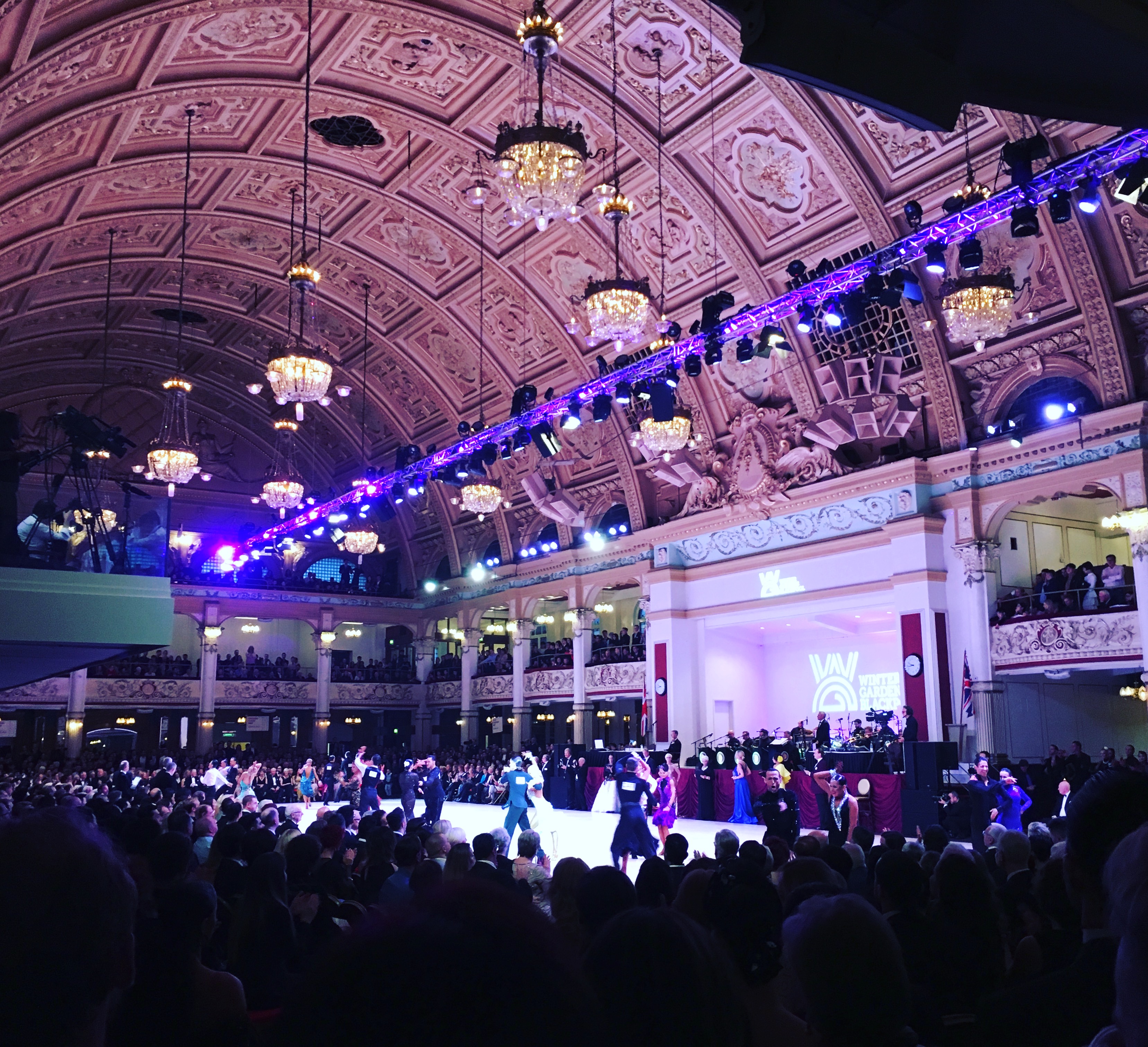 Join us in Blackpool this Easter!
It's Easter which means not only do we get our fix of Easter Eggs but we also have a week of great dancing in Blackpool, accompanied by some wonderful International Dance Shoes being available in the famous Blackpool Winter Gardens!
We will be open from 10am on Friday 30th March, which is a day earlier than usual. The European Championships will run on the Friday, Saturday and Sunday, with the Junior Blackpool Dance Festival running from Monday - Friday 6th April.
It's a busy week for us and we look forward to welcoming dancers from around the world throughout the week and we have plenty of shoes available for you all.
We'll have a stand inside the horse-shoe area of the famous Blackpool Winter Gardens and we'll have our latest and most popular designs available including our Contra Pro, Mia, Mia T-Bar, Lucia, ICS RoundToe, Jones and Rumba. We'll also have our new XG Sole shoes available on a couple of our designs. Our colourful Limited Edition practice and teaching shoes, designed with Katya Jones will also be available including our popular 'Lipstick' and 'Shoe Dog' designs and our latest design - 'Art Attack'.
Come visit us to check out our latest designs, pick up new shoes or even just to say hello. We look forward to seeing you!
We always recommend visiting as early as possible such as stock is always limited!
To take a look at what other events you can visit us at, both in the UK and overseas, click here.
**
If you have any questions at all, please feel free to email us ( sales@ids-danceshoes.co.uk) or call us on +44(0)1908 31997.
For further updates, please make sure you're following us on the social media channels below!
Thanks for reading!