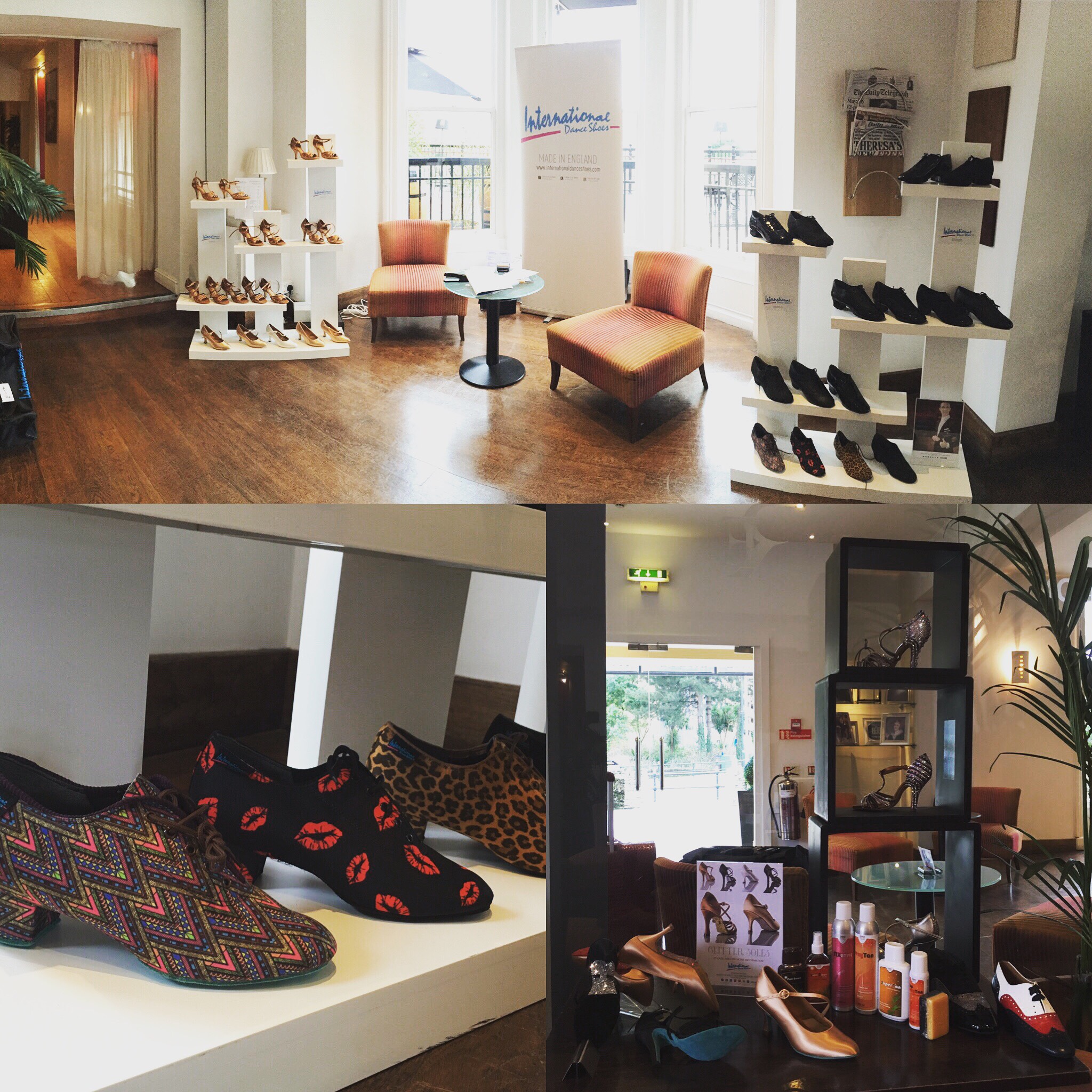 The first major championships of the year are upon us! From Monday 15th - Thursday 18th January, we'll be at the UK Open Championships in Bournemouth!
We'll be based across the road at the Royal Exeter Hotel in a new position just inside the main entrance. The Royal Exeter Hotel could not be easier to find, it is simply across the road from the Bournemouth International Centre (BIC), and if you're leaving the BIC to visit us, you simply turn left out of the venue and cross the road - it is hard to miss! You can click here for directions.
We'll have our latest and most popular designs available including our Contra Pro, Mia, Mia T-Bar, Lucia, ICS RoundToe, Jones and Rumba. We'll also have our new XG Sole shoes available on a couple of our designs. Our colourful Limited Edition practice and teaching shoes, designed with Katya Jones will also be available including our popular 'Lipstick' and 'Shoe Dog' designs as well as our new 'Art Attack' style!
Come visit us to check out our latest designs, pick up new shoes or even just to say hello. We look forward to seeing you! Don't forget that it's only a four day event, so visit us quick before we sell out of everything!
**
If you have any questions at all, please feel free to email us ( sales@ids-danceshoes.co.uk) or call us on +44(0)1908 31997.
For further updates, please make sure you're following us on the social media channels below!
Thanks for reading!