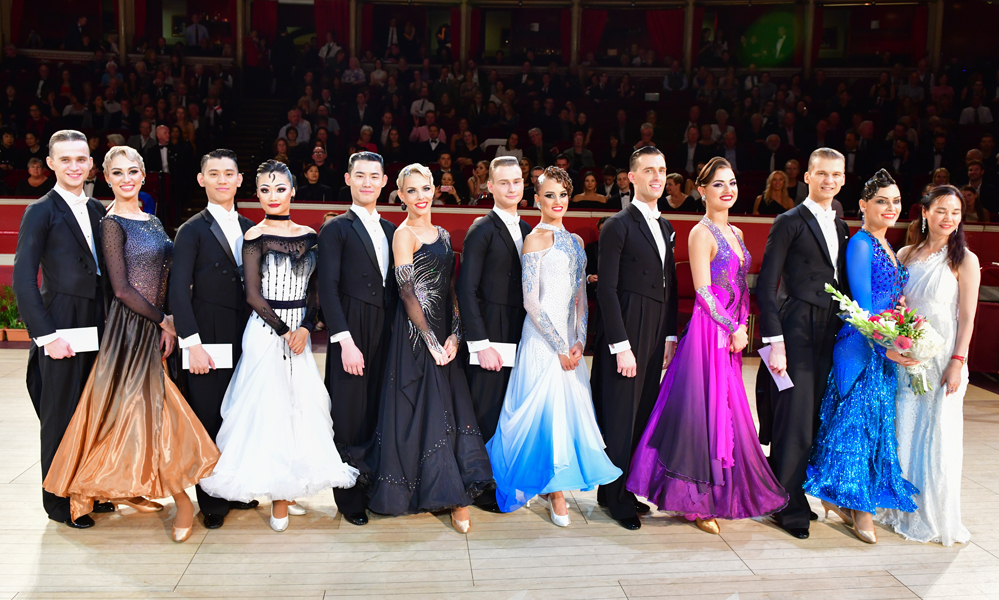 Like in Blackpool, we were again very proud to see five #IDSEliteTeam couples taking the six places in the Amateur Ballroom final! Big congratulations to Fedor Isaev & Anna Zudilina (Russia) for winning their first International Championships to cap an outstanding year where they've come to the UK and taken the top prizes in all three of the biggest events here, an outstanding achievement! In this post, click on any dancers name to see which shoes they wear!
Igor Reznik & Maria Polishchuk (Ukraine) came in third and the new partnership of Si Cheng Li (Eric) & Liis End (China) came in fourth position in their first competition together! Jianen Peng (Phillip) & Jia Ci Zhong (Joanne) (China) were fifth and Artem Kuklin & Alika Dikaya (Ukraine) were sixth in what was both of their first Final appearances at this event - congratulations!
One of the places in the Final was available after Chong He (Charles) & Jing Shan (Sara) (China) made their move into the Professional Ballroom, coming just a couple of places short of a Semi Final on a successful first appearance at this level.
Arunas Bizokas and his partner Katusha Demidova (USA) added another first place finish in this competition to their ever growing list of achievements and Valerio Colantoni & Monica Nigro (Italy) placed fourth. Stanislav Zelianin & Irina Cherepanova (Russia) were in eighth position, so close the Final.
We also were delighted to have three couples in the final of the Amateur Latin too. Well done to Petar Daskalov & Zia James (England) for placing third for the first time, and to the amazing Salvatore Sinardi & Victoria Kharchenko (Italy) for placing fifth and to the incredible Austin Joson & Nino Dzneladze (USA) in sixth.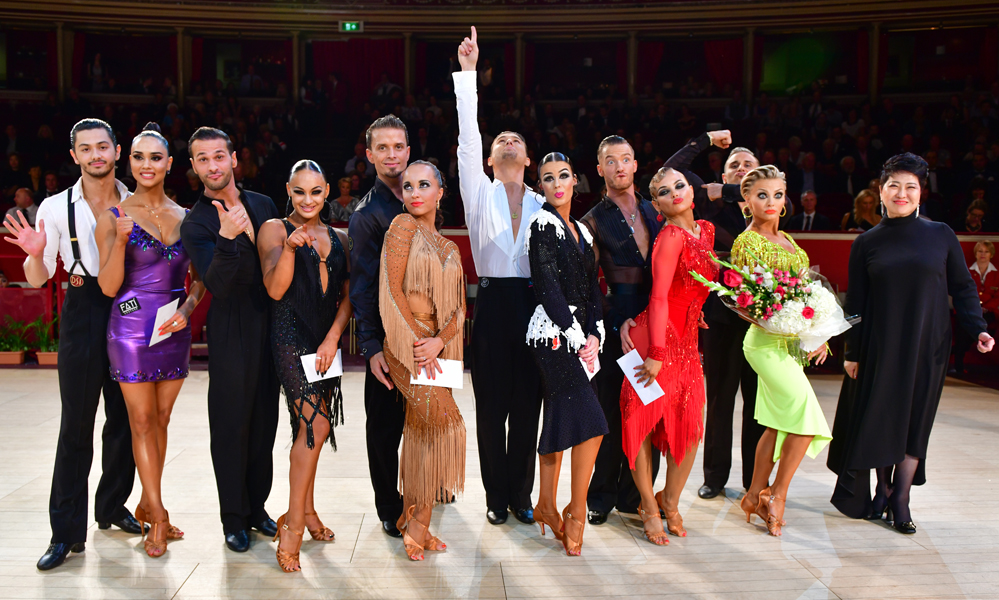 In the Professional Latin, it was great to see Gunnar Gunnarsson & Marika Doshoris (England) in the Semi-Final with Pasha Pashkov & Daniella Pashkova (USA) and Zilong Wang & Yang Li (China) making the Quarter Final.
In the Professional Rising Star events, well done to Ben Taylor & Stefanie Bossen (England) for making the Ballroom Final and to Artur Tarnavskiy & Anastasiya Danilova (USA) and Cedric Chan & Jennifer Tin (Hong Kong) for making the Latin Final!
For the youngsters, congratulations to Glenn Boyce & Caroly Janes (England) for winning the Under 21 Ballroom and being one place away from the Under 21 Latin Final too! Dmytro Rodin & Elizaveta Perepelitsa (Ukraine) won the Junior Ballroom competition and also made the Semi Final of the Junior Latin too!
We have many more couples to mention in this post but congratulations to all of our #IDSEliteTeam for some outstanding achievements at this amazing venue!
The International Championships isn't one of the events that we sell shoes at, but we're looking forward now to the British Nationals in November and then the UK Open in January. Click here to find out which events we'll be attend at home and abroad in the coming months!
**
For further updates, please make sure you're following us on social media channels below and click here to sign up for our mailing list!
Thanks for reading!