In our series of gift guides, this is for those looking to nail that perfect gift for a guy! If you're shopping for her, click here and if you're shopping for the kids, click here!
For Ballroom, the 'Contra Pro' in Black Patent (on the right in the photo below) is our most famous design and has been worn by multiple World Champions over the last five years. The traditional Patent material is super soft while the split-sole gives ultra-flexibility and it also has arch support built in for the ultimate in comfort. The suede sole is continued onto the inside edge of the big toe to give a smoother glide when using the inside edge on steps like the throwaway over sway. The Black Nubuck version (in the above photo and on the left in the photo below) is also really popular for those that don't want the traditional shiny shoe look!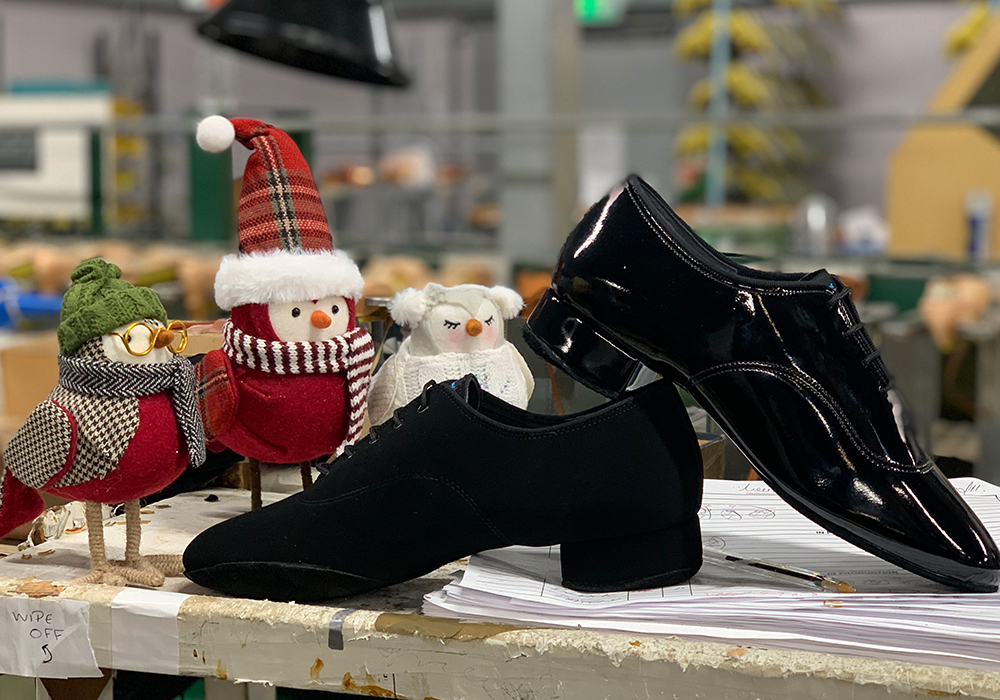 A popular social shoe for men is our 'Pino' in Black Nubuck/Black Patent, which has a unique two tone design with an insole offering more stability and style rather than flexibility. 'Gibson' is also very popular as a social shoe, mainly in Black Calf. This and the 'Pino' have slightly more spacious fits.
In our Latin range, one of our most popular designs is the 'Jones', which we designed alongside Strictly Come Dancing Professional and former World Amateur Latin Champion, Neil Jones. This style comes in a few different material combinations which you can view by clicking here and is pictured below in Black Nubuck/Black Patent. Another popular style would be the slightly more classic design which is our 'Rumba' in Black Calf. Like all of the styles, this shoe is super flexible and consists of a foam lining and gel cushioning throughout to give the very best support and comfort. There is also an arch support to protect those dancing feet that little bit more. Our 'Rumba XG' offers greater grip with an innovative sole which combines both suede and rubber (seen in the photo below)!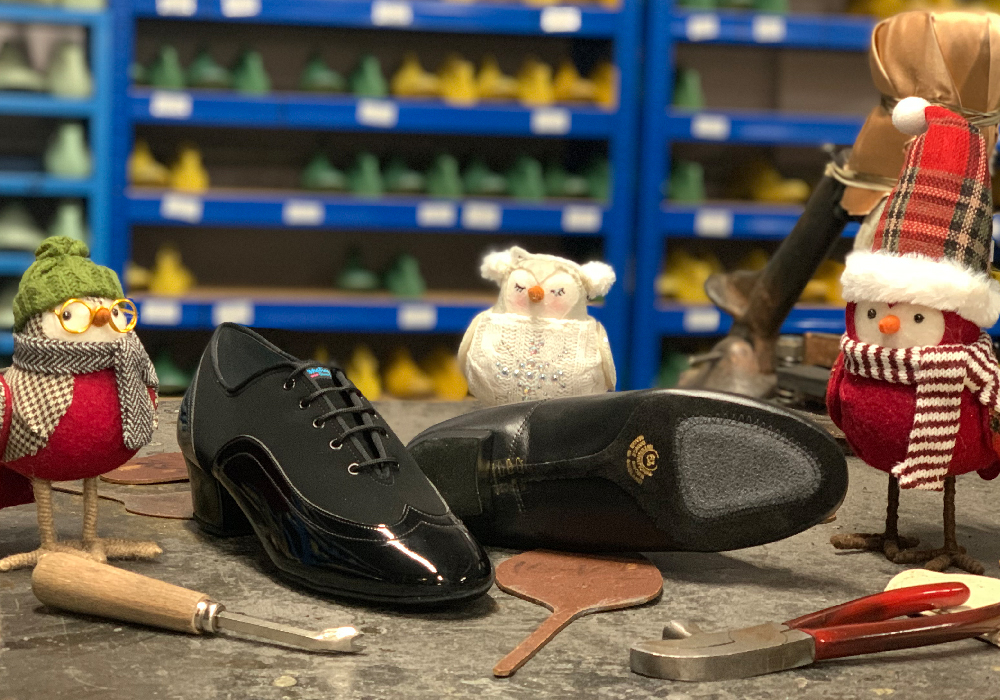 If you are looking for something for during practice, we've just added our 'Tango' in AirMesh which has a supportive sole offering more stability rather than flexibility and is thus really suitable for the long hours teaching. Our 'Contra' in AirMesh and in Black Lycra and 'Rumba' in AirMesh and in Black Lycra are perfect for those looking for a more flexible shoe for teaching and practicing. Our AirMesh material is incredibly soft, light and breathable!
All of our men's shoes have padding throughout their insoles and even specialised arch supports units on most styles too which add comfort as well as give the body the right support. Click here to read more about comfort and health in your shoes.
STOCKING FILLERS FOR UNDER £15 & GIFT SETS!
Away from shoes, there are plenty of stocking filler ideas too! A Shoe Brush (£7.50) is an absolute essential for any dancer as they help to clean and condition the soles. Our 'Shoe Fresh' spray (£10) helps to keep the odours at bay too! A couple of taps of this anti-bacterial spray will make life a lot more comfortable when they take their shoes out of the bag next time they're needed!
Our Sliders (£12) are ideal for after practice, in between rounds and of course on the beach and in the spa too!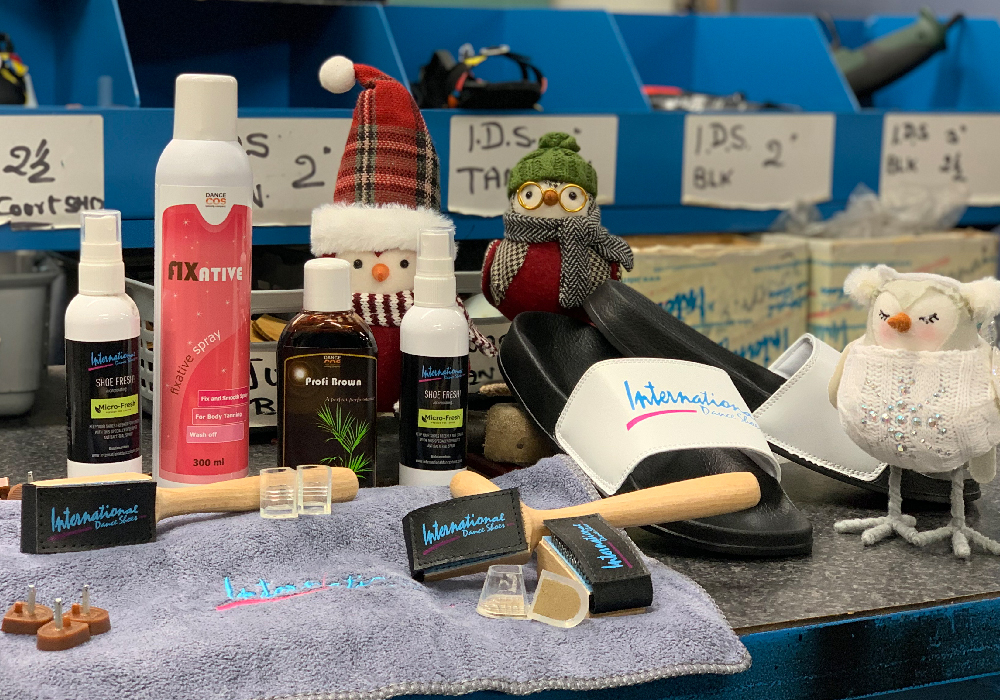 It's certainly worth taking a quick look in our sale section for some men's shoes too and if you're really stuck on what to buy him - click here for our Gift Bundle or here for Gift Vouchers.
We hope you've found this gift guide useful and if you feel as though you need to know more, feel free to send us an email or contact us via Facebook! Don't forget to follow us on Instagram too!